Technological disruption can help banks comply with the ever-expanding body of financial regulatory requirements more efficiently. This was one of the takeaways of the Financial Stability Conference held in Berlin, in which José Manuel González-Páramo participated. BBVA's Executive Board Director analyzed the regulatory framework that has emerged in the wake of the financial crisis, the need to find the right balance between financial stability and regulatory efficiency and the influence of new technologies in regulatory compliance.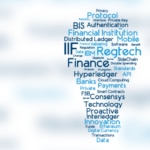 1 billion dollars per year
This is the amount that, according to The Institute of International Finance (IIF), compliance can cost a financial institution. This figure illustrates how addressing regulatory requirements has become, in terms of cost and resources, one of the greatest burdens that financial institutions are bearing today, and it is becoming increasingly complex.
Moreover, the amount of data produced by financial institutions is increasing and regulators demand access to this information to improve their vision of systemic risk and of the behavior of the different agents involved in the financial ecosystem.
In this scenario, within the fintech ecosystem, a new breed of companies has emerged under an umbrella concept labelled regtech, that is, technology that helps banks comply with regulations in a more agile and efficient way. These startups offer technologies that ease compliance processes, making them more nimble and less costly. This allows incumbents to dedicate more resources to other activities such as innovation efforts.
According to a Cisco report, regtech is one of the 'fintech' areas that will have a bigger impact on the future of banking. In fact, after the wave of startups devoted to payments or online lending "in a sign that the fintech business is maturing into more sophisticated areas, "regtech" is among the fastest-growing areas," wrote British newspaper The Financial Times in a recent article.
Many of these companies are proliferating as a result of new significant regulations such as Mifid II, facilitate activities in the rapidly expanding regulatory compliance departments or help address ever-tougher regulatory requirements relating to the recording of text and voice communications.
CB Insights estimates that, since 2013, private regtech companies have raised approximately $4.96 billion in equity funding deals across the globe, 18% in Europe. According to this same source, Europe has been a hotbed for early-stage regtech startups with a focus on solutions for the financial services industry.  "This is not surprising considering the packed calendar for impending regulations in Europe that includes the Revised Payments Services Directive (PSD2), the revised Markets in Financial Instruments Directive (MiFID II), and the General Data Protection Regulation (GDPR), among others," states CB Insights.
Three ways to alleviate the regulatory burden for banks
One key RegTech opportunity would be in solutions capable of extracting valuable insights from a high volume of structured and unstructured information in nearly real-time, streamlining regulatory reporting and speeding up the compliance processes.
This technology applied to regulatory compliance also allows to facilitate and accelerate compliance of anti-money laundering regulations, as it provides improved and expanded ID mechanisms, such as those used to verify customer identities for example. This is the area known as KYC, or Know-Your-Client, which accounts for a large portion of the workload of compliance departments at financial institutions, as part of their money laundering prevention activities.
A third interesting (and more innovative) area of regtech that could highly increase efficiency and effectiveness would be the automatic interpretation of regulatory publications, so processes, areas, and systems affected by changes could be immediately identified.