Paying bills may be on the top of many people's monthly to-do lists, but the number that count it among their favorite activities in a given month likely isn't high. So, why not make it a little easier?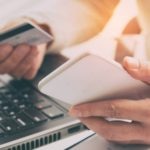 With BBVA Compass Mobile Banking you can do just that by using the app to pay all of your bills from one location, schedule payments and keep track of your accounts and transactions.
From the main menu, simply go to Bill Pay, add your payees, then set up your payments, or view your payment history. Be sure to have your account information nearby when you're setting up companies or people to pay, but once you've added the information, it's easy to pay bills directly from the app.
Learn more about the award-winning BBVA Compass Mobile Banking App by clicking on the video below, and for more on the BBVA Compass Mobile Banking App, click here.