Moody's has affirmed BBVA's A3 rating, maintaining a stable outlook on the Group's financial debt. The ratings agency said the rating affirmation reflects the resilience of BBVA's credit profile to the deterioration of the operating environment in Turkey.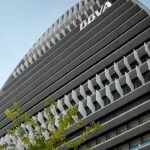 "Any expected negative developments in the bank's Turkish subsidiary (Garanti) will be largely offset by the stronger performance of other of the bank's units, particularly its domestic business," Moody's said in a statement released Wednesday. The ratings agency affirmed BBVA's senior unsecured debt ratings at A3 and its long-term deposit rating at A2 and maintained a stable outlook on both.
Despite the instability in Turkey, the agency expects an improvement in BBVA's asset quality and profitability metrics due to the strength of the rest of the Group's units, particularly the Spanish franchise. The agency positively points to the reduced asset risk in Spain following the sale of the bank's real-estate assets.
"Any negative impact on BBVA's credit profile from negative developments in Turkey should be analyzed in the context of the strong geographical diversification shown by BBVA," the statement said.
Moody's added that BBVA's capital also shows a strong resilience to negative developments in Turkey and believes that any fallout from foreign exchange risk (of the Turkish lira) is limited as BBVA hedges regulatory capital and expected profit contribution of Garanti to Group earnings.
The ratings agency also expects limited impact in terms of liquidity and funding as a result of BBVA's internal policies, which stipulate that all subsidiaries must be fully managed locally and be self-sufficient in terms of liquidity.