On the job during COVID-19: Branch employees share their experience of working with modifications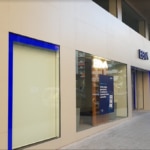 Given the unique situation, BBVA's branch leaders, known as Branch Retail Executives (BREs), were faced with a new way of working that they had never before seen. With BBVA's award-winning mobile app and other lauded digital capabilities, customers did have options to bank virtually.
However, branches and its employees were still an essential part of the bank's overall COVID-19 response. With new waters to navigate, and business to continue uninterrupted, BREs from California to Florida answered the call.
Below are experiences from three Branch Retail Executives as they led their teams throughout the process:
Ashley Donvaband: San Antonio, Texas
Ranjeet Dosanjh-Soroya: Fremont, Calif.
Kevin Holman: Birmingham, Ala.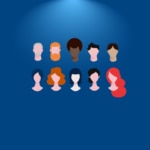 What has customer feedback been in your branch?
Donvaband: It's been really positive, as we haven't had a single complaint. One of our clients even dropped off N95 masks for the tellers, just basically saying thanks for the work that we do. The bank has done a great job quickly training us on the modifications.
Dosanjh-Soroya: We are fortunate to have understanding loyal clients. My team has made substantial efforts to proactively communicate with our clients in order to reassure them about the changes. Our clients know that we are here and available for them despite the modifications
Holman: The feedback from clients has actually been quite positive, even with clients thanking us for what we do. We definitely have to demonstrate a level of creativity that is outside the norm and we have accepted that challenge.
How many customers have been coming through your branch, drive-in or otherwise?
Holman: I would say approximately four to five clients on a daily basis.The way that we communicate with our clients has changed slightly. With not as many face-to-face interactions, we have to ensure that the message and information that we convey to our clients are both consistent and accurate as things change on a daily basis.
Dosanjh-Soroya: The days the lobby is open we see on average 15-20 clients. We try to be compassionate with our clients during the times our lobby is closed because we understand every person's situation is different. We offer flexibility to be able to accommodate their needs while ensuring the safety of the staff and clients.
Donvaband: It's been nonstop, honestly. We've actually turned the first drive-thru lane into a "lobby" lane to get creative. We let clients know that this is a lobby lane, and there may be longer wait times in this lane. We're doing everything we can to make the situation easier for our clients.
Can you think of an instance where you had to get creative for a client?
Dosanjh-Soroya: My team and I have been thinking outside the box. A few examples are patiently walking clients through our award-winning mobile and online banking channels. We also take deposits from the parking lot to help our elderly clients with less exposure. We also make safe house calls as we have long-time clients that cannot leave their homes.
Donvaband: We have a commercial client who uses vending machines in his operation, and he brings in a lot of one dollar bills to deposit. Instead of him coming through the drive-thru, trying to deposit all of these bills, we developed a system with him. He comes to the front door with a special knock. Once we open the door, he gives us the box of bills using appropriate social distancing guidelines. When we secure the box, we deposit the funds into his account and email him the confirmation receipt.
Holman: We recently had a client that needed to renew a time deposit IRA. The client is unable to make an appointment to visit the branch because she was under quarantine. We were able to connect her with the telephone banking/IRA Department and they were able to take care of her.
What steps are you taking to ensure employees are safe and staying healthy?
Donvaband: In between clients, I'll yell out "Hand washing reminder!" That's when we take a break, make sure we wash our hands, and that our sanitizing products are accessible and full. We take these short breaks as frequently as possible.
Holman: The first step was educating my team about COVID-19. Secondly, is understanding the safety guidelines and ensuring that the team is wearing the proper PPE at all times.
Dosanjh-Soroya: We follow strict rules and are abiding by regulations. We have implemented the 6-foot rule around my banking center and have friendly signs to remind our clients we are actively enforcing it. Washing hands has been a repetitive activity, as well as singing during the process! We are also wiping down and sanitizing everything after each customer interaction.