P2P, or peer-to-peer transactions, have become a popular way to complete small transactions – whether you're paying a friend back for buying your movie ticket, or chipping in for a co-worker's birthday cake. If you're looking to protect yourself, that's all they should be used for: small transactions.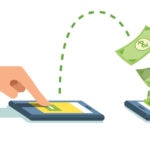 Gabriel Palafox is BBVA Compass' multichannel development director and leads a significant portion of the bank's digital transformation, creating game-changing products that could shape the future of the banking industry. Working on different channels, he's seen how P2P payments can scare off more than a few skeptical people.
Some people are not familiar with the process.
"The main problem in the United States with P2P payments is that the receiver needs to act on the transaction," said Palafox. "Sometimes notifications go to junk mail, or the payee will skip over it because they have a full inbox. So sometimes money gets lost because some people are not familiar with the process."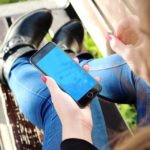 Making the issue more complex is the potential for fraudsters who try to trick people into sending them money in various ways. With popularity growing more and more in the P2P payment sector, including WhatsApp rolling out its own platform next week (albeit, in India), what's the solution to it all?
This all depends on consumer behavior.
"Adoption in the U.S. has been very low because people are afraid – and for good reason," said Palafox. "But that's not to say you shouldn't use these channels. I've used these products to send money to people who aren't familiar with them, and they end up liking that convenience. This all depends on consumer behavior."
Tips from Palafox on the best ways to use P2P payments securely include:
Keep transactions small, ideally under $500.
If you're the sender, make sure to contact the payee to let them know you have sent them a payment.
Understand that some P2P payment products take 1-2 or more business days to transfer.
Check back again after a few days and make sure the recipient has funds in their account.
"There is no magic response to securing yourself and your money with these products," said Palafox. "But there are many steps to take to ensure that security."
For more on BBVA Compass and its mobile banking products, click here.