Another page has turned in the calendar and the sun has since long set over the first half of the year. The more the year progresses, the more new data comes from 2018. That includes data on personal loans and consumer habits.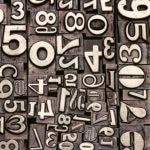 According to LendingTree.com, personal loans are the fastest growing form of consumer lending. That has resulted in a whopping 18% growth in just one year.
That's a big number.
Looking back at new data from 2018, here are a few more numbers around personal loans:
34.3 million - people who have a personal loan in the United States.
11,700 - Average dollar amount of personal loans taken out in the first quarter of 209.
9,722 - Average dollar amount of loans taken out by Generation X - the generation that take out the biggest loans
353 - average dollar amount of monthly payments
60 - percentage of borrowers who take out personal loans to consolidate debt or refinance credit cards.
Sources: LendingTree.com and Experian.com.
Looking for a personal loan, but need to rebuild your credit? Click here for more information on establishing and building credit, what constitutes a good credit score, and how to improve credit.
For more information on BBVA personal loan products, click here.
The content provided is for informational purposes only. Neither BBVA USA, nor any of its affiliates, is providing legal, tax, or investment advice. You should consult your legal, tax, or financial advisor about your personal situation. Opinions expressed are those of the author(s) and do not necessarily represent the opinions of BBVA USA or any of its affiliates.
Links to third party sites are provided for your convenience and do not constitute an endorsement. BBVA USA does not provide, is not responsible for, and does not guarantee the products, services or overall content available at third party sites. These sites may not have the same privacy, security or accessibility standards.