BBVA's venture capital investment arm, Propel Venture Partners, is participating in a new funding round by an app-based business dedicated to helping U.S. workers with flexible working lives.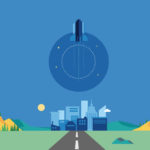 Propel is leading the $9m funding round into Steady - the income-building platform for the Build-Your-Own (BYO) workforce which now serves more than 100,000 American workers.
Steady is seeking to expand even more rapidly this year, with the new funds used to launch additional product lines and ensure the business can scale in line with its current growth trajectory.
The business helps customers in a number of ways, including supporting them to find extra income generating shifts, helping them build networks which can support work opportunities, building buying power communities and in the near future, delivering its own range of financial services products.
The new workforce Steady aims to support are those who are taking advantage of the digital economy, building or supplementing their incomes with second jobs, additional shift or other forms of part time, or gig, work.
Alongside Propel, former basketball legend Shaquille O'Neal will also be joining the Steady team, working as an advisor and BYO advocate. The Omidyar Network - the impact investing firm established by Pierre Omidyar, the founder of eBay is also participating.
"The traditional 9-5 career path doesn't work for everyone, and we're seeing more and more people set out to make their own way. Steady sees and serves this group, giving them the tools to discover new job opportunities, and the resources to earn more money and take control," said Shaquille O'Neal. "Helping hardworking folks do and get more is an important mission and I'm excited to be part of it."
Steady's online profile defines their operating model in this way: "Work is changing. Full-time jobs are giving way to more flexible arrangements—shift work, part-time contracts, gigs, and an endless combination of these—that create income uncertainty; retirement resources aren't cutting it for millions of Americans; and the resulting income mix throws people's relationship to banks and financial products out of balance. Enter Steady."
"In today's America, the single, upward career path is a false notion for too many people. A long-term, consistent, path of ascension just isn't attainable in most industries. People need to create their own," said Steady co-founder and lead seed round investor Michael Loeb, from Loeb Enterprises. "Steady is uniquely built to address a financial health crisis that's hitting epidemic proportions."
Steady starts by helping BYO workers easily find and apply to income-building opportunities that match their availability, abilities, and interests. Whether augmenting retirement savings, working around childcare responsibilities, leveraging gig opportunities, or supplementing insufficient income from a primary employer, Steady helps people earn more.
"Today's workforce faces wage stagnation, underemployment and an increasing cost of living. All this leads to people just not making enough money to live the American Dream, and instead they're caught in a very vulnerable place," said Ryan Gilbert, Partner at Propel Venture Partners.
"We're excited to back Steady in delivering much needed solutions aimed at at the root problem—insufficient earnings. If people are to thrive in today's changing world, a solution like Steady is imperative." Gilbert and Propel Venture Partners Vice President David Mort will be joining Steady's Board of Directors.
The new BYO workforce will be able to rely on Steady to:
Build income: Discover and apply for extra income opportunities and shifts from large employers, small, and medium businesses and the hottest startups (including the top 40 gig economy players)—filtered by location, interests, availability, and goals, in addition to helping define their overall portfolio of work.
Build networks: Monitor relevant community activity, learn from peers, uncover new opportunities, and create connections that help maximize earning potential.
Build buying power: Access a marketplace of exclusive benefits—from essentials such as prescriptions and groceries, and discounts on major expenses such as auto care and telecom.
Build financial cred: Navigating the BYO world can be challenging. Steady will later be rolling out its initial financial products and advice to optimize this lifestyle. As Steady serves this determined and hardworking group, it'll advocate with financial institutions and other providers of key financial products that are currently hard to access without a traditional single full-time W2 job.
"This undertaking is both enormous and essential," said Adam Roseman, CEO and founder of Steady. "We are aiming no lower than at rebalancing the American economy and I couldn't ask to be a part of a more talented and passionate team for the job."
Propel Venture Partners is an independent arm of BBVA, which is focussed on investing into disruptive businesses at the intersection between technology and money.
Steady is available for free on the App Store and Google Play and at web.steadyapp.com.