BBVA invests 20 million dollars in Lowercarbon, a private equity fund specializing in climate change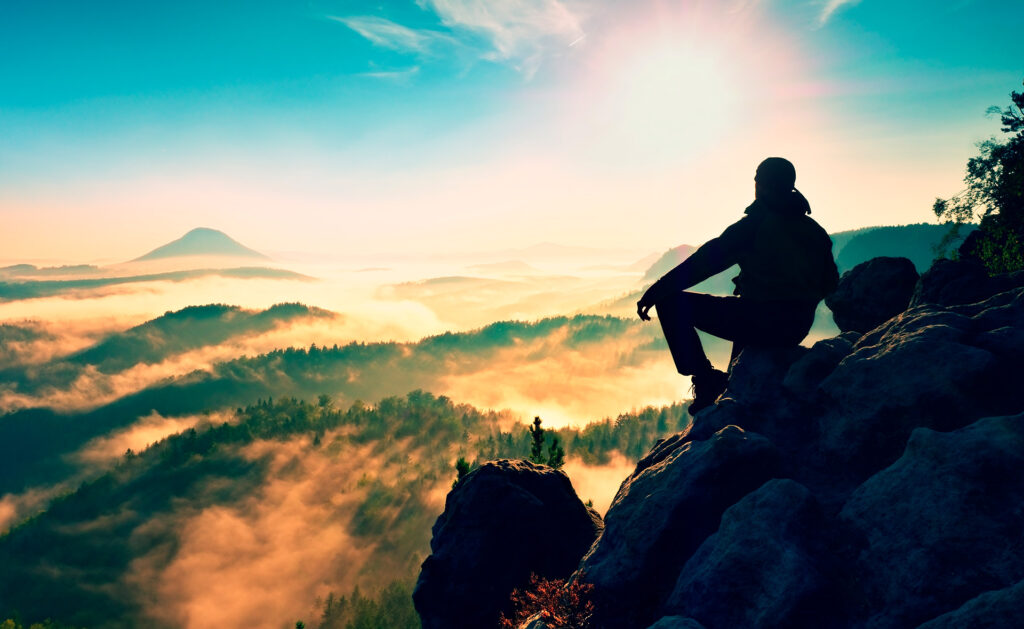 BBVA has announced a 20 million dollar investment in Lowercarbon Capital, one of the few venture capital funds specializing in innovative companies in the climate change and decarbonization fields.  This investment will focus specifically on the carbon capture sector.
Lowercarbon's carbon capture fund invests in companies that develop technologies to reduce CO2 emissions, remove it from the atmosphere and cool the planet's temperature. The fund aims to accelerate the capture of billions of tons of CO2 via innovative technologies based on the widespread production of low-priced energy from renewable energy sources.
"We expect the number of companies offering solutions and new business models to help mitigate global warming to grow significantly in the coming years, and we are going to support them," explained Javier Rodríguez Soler, Head of Global Sustainability at BBVA. 
"BBVA has identified decarbonization and 'green' technology as two of the priority areas for investment. Lowercarbon is the right partner to start investing in these areas," he added.
By doing so, BBVA seeks to help its customers not only by providing financing, but also by investing in companies that are revolutionizing this transition and driving innovation.
Lowercarbon, with headquarters in the United States, has a strong investment portfolio, mainly focused on four areas: energy, climate, mobility and agricultural technology. Some of these companies have achieved unicorn status (i.e., they are valued at more than $1 billion), such as the startups Commonwealth Fusion Systems and Solugen. This fund has a team with proven experience in venture capital investments, led by its founders, Chris and Crystal Sacca.
"Lowercarbon has been investing in carbon removal since our inception. Now, with demand multiplying and technology accelerating, we're doubling down. Having BBVA, one of the world's leading financial institutions, invest in this work is a testament to the scale of the opportunity", said Chris Sacca, co-founder and managing partner of Lowercarbon Capital.
Sectors with the greatest sustainable opportunities for BBVA
Climate change is the biggest disruption facing the economy today, however BBVA believes it is also a huge opportunity. This challenge requires a great innovative effort, as well as a huge amount of capital to finance it. By 2050, it is estimated that a global investment of $275 trillion, or more than 8% of global GDP over the next 30 years, will be needed to decarbonize the economy¹.
Moreover, in many cases, the technologies needed to address climate change are being developed by companies at a very embryonic stage.
This has prompted both financial institutions and the venture capital industry to take an interest in climate-related investments.
In 2021, according to data from the International Energy Agency, 33 billion tons of CO2 equivalent (a unit of measurement that equates to all greenhouse gases) were emitted. Today, CO2 concentrations in the atmosphere are at 420 parts per million, whereas in 1960 they were below 320 parts per million.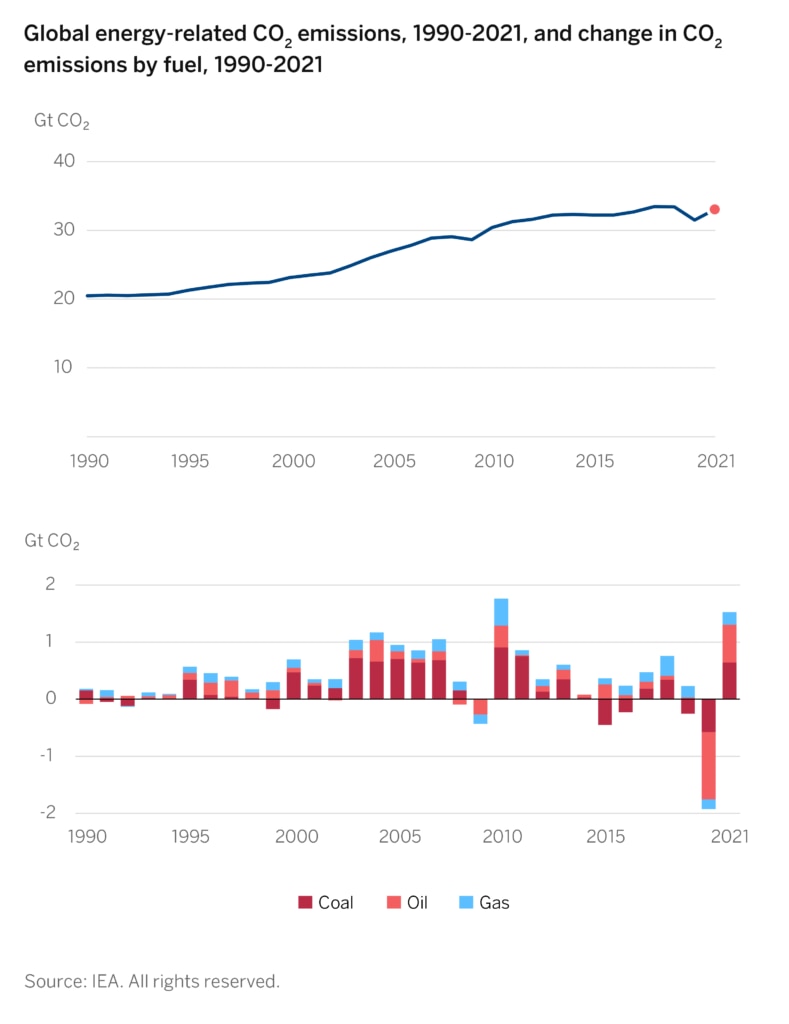 CO2 emissions in 2021 - International Energy Agency
Capturing carbon from the atmosphere is key to achieving the ambitious goal of net zero greenhouse gas emissions by 2050 as a target date, in line with scientific objectives and those of the Paris Agreement, and is fundamental if we are to undertake an organized energy transition.
In its presentation on BBVA's Sustainability Strategy in March 2022, the bank cited a series of opportunities to take advantage of and position itself correctly in the face of the major disruption posed by climate change. These opportunities lie in the oil and gas, electricity, construction and infrastructure, transportation, mining and metals, agriculture, and the chemical and carbon markets.