We have experienced the deepest global crisis since the Great Depression. Among the things that have changed - perhaps for good - is the way the financial sector now acts at  a global level to manage both credit and reputational risk. This has coincided with what amounts to a genuine explosion in technology, which has undoubtedly only just begun.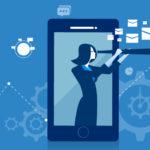 Access to products, services and experiences has improved considerably thanks to the transformation that has taken place in mobile terminals and their apps. Technological innovations  such as Blockchain may still not be visible in everyday life, but they are already changing the banking business for good.
"Foreign trade is not aloof from these changes. There are various reasons that explain why we are in a situation where uncertainty is an everyday reality," explains Francisco Javier Fernández de Trocóniz, Head of global trade finance and international banking at BBVA, in a recent article published in GTNews.
Fernández de Trocóniz points out that the business of foreign trade has been  affected by current regulation, arrival of new players in the most attractive section of the value chain, new trade flows and a new global distribution of economic growth and of the global production chains of goods and services.
Given all this, will the coming decade see a revolution in the world of trade finance, replacing banks with new intermediaries and traditional products such as letters of credit, guarantees and import and export finance, with other types of solutions?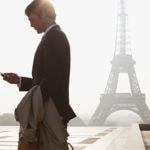 The present and its challenges
Part of the answer lies in the digital revolution we are experiencing today, in the new generation of processes that are more efficient and rich in information on customer needs. For Fernández de Trocóniz, we are still in the early stages of developing new ways of understanding the business and of its real application: there is still some way to go before these innovations become industrialized. To give one example, the first initiatives to create a paperless environment have not achieved the success expected of them. The following are some of the areas we must improve on to innovate.
Adoption: All the phases of the chain must embrace change, ranging from customs, carriers and insurers to large-scale importers and exporters. The scope of the digital transformation is determined by the attitude of governments and the level of sophistication or size of the foreign trade actors.
Trust: Disruptive technologies (such as Blockchain) must be capable of connecting with their audience while complying with the requirements of the financial community. The adoption of common standards will enable mass adoption by institutions, prevent fraud and pave the way to new forms of finance based on the use of smart contracts.
Customer experience: Technological innovations with an impact on customer experience help us create relations of greater value for both parties and respond to customer needs. In matters such as pricing or risk assessment, customers should feel they are not dealing with a transaction processor but rather an adviser they can trust. There is a demand for greater transparency and traceability.
Keys for the future
In fact, it is a case of taking a step toward a new reality. To construct a more profitable business, a collaborative approach is needed with technological firms that allows financial institutions to combine their broad customer bases with the flexibility and innovative capacity of fintech companies.
"A work culture has to be created, in which the new technologies and their use are internalized by the teams and come to form part of their DNA."
As the article explains, the banks that want to survive in the new foreign trade environment are facing a major challenge: to be more agile in the whole product life cycle, add value for their customers and also be cheaper.
To do so, a work culture has to be created, in which new technologies and their use are internalized by the teams and come to form part of their DNA. It is not enough to be prepared "to assume a change of mentality; we have to work on this transformation, starting right now".