"The sky's the limit," Yamile Salazar, fashion designer and BBVA Microfinance Foundation entrepreneur
She dreams big because she's not afraid to fail; because failure is not part of her equation. She says this with the authority of someone who's endured a rough childhood and has a role model to look up to. Yamile Salazar is the daughter of a woman who decided to bring her to this world despite hardship, with the only certainty that she would be able to provide for her. And those past efforts are starting to pay off: Yamile's life undeniably proves that everything is possible, because she's built a future out of nothing. Today, 90 people, mostly women, work for her and thousands of young women dream to wear some of her "Angels and Princesses" designs, creations of the clothing universe that embodies Yamile's passion.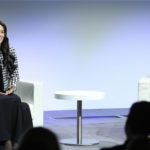 "It all started as a hobby, I used to use any piece of fabric that I could lay hands on to fashion my dolls' own clothes," she said in Madrid, during BBVA's Values Day event, where she spoke about the support she receives from BBVA Microfinance Foundation (BBVAMF). This Colombian entrepreneur, who, with her mom, was forced to flee her hometown and relocate to Medellin due to violence in the region, kept getting better and better at her passion through practice and the help of a dressmaker that took her under her wing. When her daughter was born, she decided start designing children's clothes. And stich by stich, she created a microenterprise.
And here's where BBVA Microfinance Foundation's Colombian branch comes in. "When I realized I needed a loan for my business, each one of the many banks I reached out to turned their back on me, until somebody told me that Bancamía would believe in me. They opened a window to the world for me". Since then, the Foundation's support has always been there, accompanying her at each one of the milestones she's covered during her journey. "The relationship I have with my agent is pivotal: she's become a personal friend who's given me very valuable advice to grow my business. Bancamía gave me an opportunity, empowered me, and that's what I try to do today, empower other women," she underscores.
This social commitment, this drive to help others, is the narrative thread of all the stories she tells, instances of a life that, as she herself acknowledges, are a reflection of one of her greatest convictions. "You need to do everything you can for your community, contribute selflessly." A way of living she shares with her husband, Jaiberth Álvarez, who, for over 12 years, has been supporting each one of Yamile's dreams.
Unique guidance to fulfill its purpose
The only distance that separates Yamile's Colombia and Lizandro Ramón's Peru, are the miles between both countries. He joined BBVA Microfinance Foundation's institution in Peru more than 10 years ago, and since then, has worked to make sure that no one has to give up their dreams due to a lack of resources. "Yamile reminds me of so many entrepreneurs that I've provided guidance and assistance to over the years, with whom I've built very strong ties, that go way beyond the typical bank-client relationship: they're built on trust, friendship," summed up Lizandro during a conversation with Yamile at Ciudad BBVA.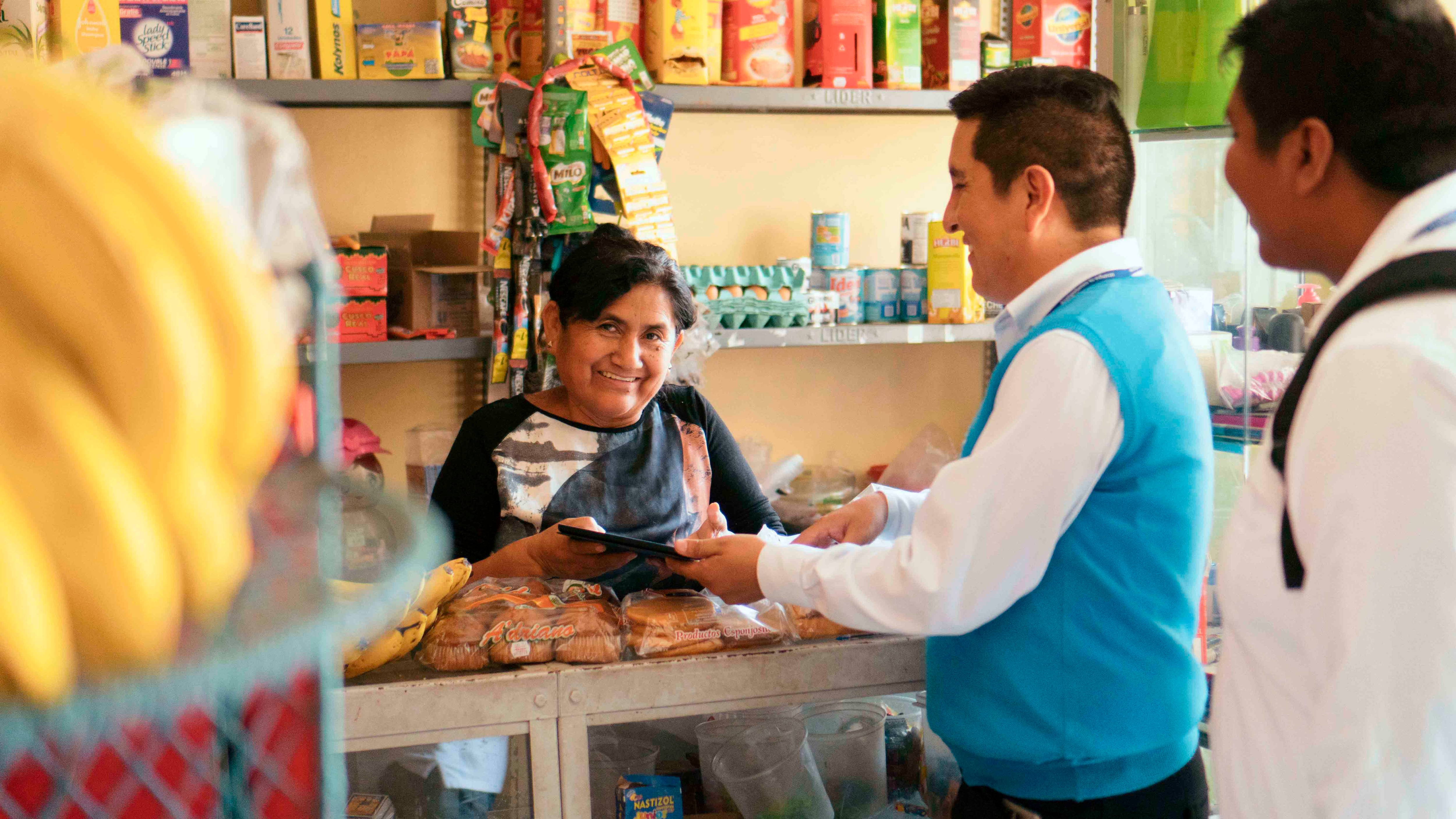 Lizandro Ramón works in the BBVA Microfinance Foundation Peruvian MFI - FMBBVA
But he acknowledges that sometimes it's hard to keep up with that the job demands from you. "I'm proud of the support we provide to people like her in Colombia, or to the more than half a million people the Foundation supports in Peru. These are people that work hard every day, bravely, always with a smile to share despite all their struggles. This is something that challenges us every day. But we're proud and happy, because we know that our job is important not only to us, but to entrepreneurs like Yamile and to our communities."
Communities that need more people like her because of how they affect others: her "chispa (spark)", which is how her neighbors refer to the energy that seems to emanate from her, is what dispels the impossible from the horizon. Because for Yamile Salazar, "the sky's the limit."