Three things to know about getting a mortgage if you're self-employed
Being self-employed doesn't mean homeownership isn't attainable. In fact, lenders are willing and able to loan money to the entrepreneurial minded. People who are self-employed and seeking to buy their own home simply need to be aware of a few more things.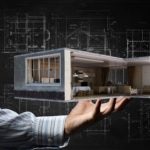 No. 1: Be able to prove income
This is perhaps the biggest difference for self-employed  borrowers versus those employed by somebody else. Ultimately it comes down to the same basic tenet, which is that lenders want to know that borrowers will repay the loan they are providing. That means self-employed borrowers should be prepared to provide more paperwork on the front end to establish that they have stable and predictable income.
Typically, self-employed borrowers will need to submit two years of tax returns, and potentially a profit and loss statement. Lenders typically also ask for a IRS Form 4506-T, which gives the lender permission to request and obtain transcripts for tax returns. Additional documentation may include:
Bank statements
Business verification
Business license
List of debts and minimum monthly payments.
No. 2: Check your credit score
All borrowers, self-employed or not, need to be fully aware of what their credit score is, and what their credit report shows. A healthy credit score is the first sign to lenders that you'll be a good borrower of their money. Before applying for a mortgage, borrowers should review their credit report, look for anything that is incorrect, and request corrections for any erroneous entries.  It's also important that borrowers pay down any high debt balances and not add any credit to their report in the months prior to applying for a loan.
No. 3: Know where the money is going
People who are self-employed typically have separate business and personal accounts. Taking care not to mix the two is important as business expenses should not be confused for personal expenses. Doing so can give the lender an incorrect view of debts relative to income.
In the same vein, the business expenses taken as write-offs to reduce personal income should also be reviewed. What might help during tax time - reduced income for less tax liability - may not be beneficial when it comes to needing to show more income to qualify for a mortgage.  You may also wish to consult with a tax professional if you have specific questions or need assistance dealing with a past or current tax filing.
So, entrepreneurs, take heart! Being self-employed doesn't mean you can't own your own home. With a little planning and forethought, the home that's right for you is attainable.
BBVA Compass offers a range of mortgage options for the full spectrum of homebuyers. To review, click here.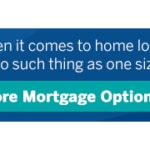 Terms and Conditions apply to all mortgage loan products. Approval required. NMLS ID 402936