Deciding to buy a home ranks among the biggest decisions a person can make, which is why it's wise to go into the process with eyes wide open to your unique financial situation. Doing so will help ensure that before pen hits paper on the loan application, the approval that will get you the house of your dreams is in the proverbial bag.
There are a few steps anyone looking to get a home loan - aka mortgage - can take before application in order to be sure that they are best positioned for approval.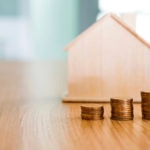 No. 1: Check out your credit score
A healthy credit score is the first sign to a lender that you'll be a good borrower of their money. Lenders have credit score minimums for different types of loans, though generally you'll want yours to be above 600. Once a year at no charge, you can find your credit score with each of the three nationwide credit bureaus (Experian, Equifax, Transunion) at annualcreditreport.com. Be sure to review the information contained in the report so that you can correct any errors or discrepancies.
No. 2: Know your debt-to-income ratio
This formula - money in versus money out on a monthly basis - is fairly straightforward, but hugely important to lenders, who want to be sure you're in a good position to pay back your home loan. According to the Consumer Financial Protection Bureau (CFPB), a 43 percent debt-to-income ratio is the highest a borrower can have and get a qualified mortgage, or one with features that make it most likely you'll be able to afford it.
If your personal debt-to-income ratio is above 43 percent, you still have some options, but your best bet may be to begin paying down debt in order to bring the ratio down.
No. 3: Save, save, save
The best things in life aren't free, they're saved for. This is particularly true when it comes to buying a home. A healthy down payment - which can range from 5 to 20 percent of the house's purchase price depending on the type of mortgage - will tell the lender that you're ready to take on the responsibility of borrowing and owning a home. But don't stop saving once you've achieved your goal amount - depleting your savings to make a down payment can be frowned upon as lenders want to see that you have reserves for when the unexpected happens.
If you can't afford a down payment, some borrowers and government agencies (HUD, for example) offer zero down payment programs. BBVA Compass' Home Ownership Made Easy (HOME) mortgage offers up to 100 percent loan-to-value with no down payment required.(1)
No. 4: Get pre-qualified
Pre-qualification is the initial step in applying for a home loan, and can be done well before an actual application is submitted. In this step, the lender will take the information you supply and provide you a loan amount for which you may be qualified. If you submit income verification during this step, you will receive a conditional credit approval, which is typically close to the actual loan amount you'd receive when you formally apply. If the income information is provided verbally, a pre-qualification may be issued, but the estimated loan amount could vary once the supporting income documentation is provided during the application process. Either way, being pre-qualified - or conditionally approved - with a loan amount in mind is helpful as you set about your house search. BBVA Compass mortgage calculators can help you further estimate payments as you move through the home buying process.
To read more about BBVA Compass' mortgage offerings, click here.
To speak with a mortgage services agent from BBVA Compass, click here.
---
1 Requires a $500 contribution toward the transaction from the borrower's own funds.
NMLS ID 402936