The best way to specialize in the broad world of finance is by earning one of the degrees that we discuss below. Each one focuses on a specific field of finance and adds the kind of gloss that can make a job candidate's resumé stand out from the crowd.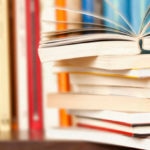 These certificates are not easy to obtain: Some require a college degree and a certain number of years of working experience, and passing several exams aimed at testing students' knowledge in solving real-life situations.  In this article, we take a look at the three most recognized certifications to kick-start a professional financial career.
CAIA: focusing on alternative asset management
Regarding alternative investments, the CAIA or Alternative Investment Analyst Certificate is the best degree one can get. This degree provides knowledge, not just about stocks and bonds,  but also about complex subjects such as hedge funds, credit derivatives and real estate (related to land and property, anything physically attached to the ground).
This internationally recognized certificate is administered by the CAIA Association, which has already trained over 8,700 investors worldwide.  A university degree is not essential to enroll in the program, provided that candidates have four or more years of experience in the field.  College graduates need only have one year of experience.  To earn the certificate, candidates need to pass two five-hour exams, divided into levels.   Both exams consist of multiple-choice questions, but the second level also includes essay questions.
CFA focused on financial analysis and management
This investment certificate is probably the most internationally renowned of the three.  Due to the special focus on financial market analysis and management, the title of Certified Financial Analyst opens the doors of the financial world.  The contents of this certificate and the previous one are similar; all the topics covered in the CAIA are also included in the CFA.
The program to earn this certificate is organized by the CFA Institute, comprised of professional managers.  Certificate requirements include a college degree and four years of working experience in the financial field, in addition to passing a series of three exams: Levels I, II & III.
FRM specializing in risk
Financial Risk Managers are in great demand today, given the increasing complexity of financial products and recent regulatory changes brought about by adaptation to the digital age.  These specialists also have solid market knowledge and are capable of devising appropriate strategies.  Job prospects for FRM certificate-holders are abundant.
The certificate is granted by the Global Association of Risk Professionals (GARP), a non-profit association dedicated to awarding these degrees to future professionals.  To earn this post-graduate degree, the AFI School of Finance offers classes several times a week, as well as preparatory exams.  Obtaining the certificate requires passing two exams, each consisting of a real-life scenario that candidates have to solve acting as if they were FRMs.