Moviegoers can remember a time when they'd watch a sci-fi, spy or crime picture in the theaters, complete with a scene that shows a main character gaining access to a top-secret area with finger print identification. We're looking at you, Ocean's Eleven.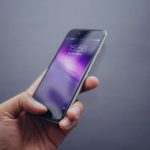 While those functions seemed like a concept that would be brought to life in a Jetsons-like era, the future has come quicker than expected – and it also might be outdated. Today's smartphones are equipped with Touch ID, allowing for a more secure space for personal information on your phones, including your bank accounts.
It's existed for a long time, but of course, it's been evolving since then.
"The reality is that Touch ID for mobile devices has existed for around 18 years," said BBVA Compass Director of Mobile, Online and Digital Sales. "People associate Touch ID with something new that just came out a few years ago. It's existed for a long time, but of course, it's been evolving since then."
While Carriles says Touch ID has been implemented with more complex algorithms over the years, and it has proven to be a secure method, the concept might be falling under the "outdated" category when compared to Face ID. According to Apple, the chances of a stranger's finger unlocking or gaining access to personal accounts on your phone via Touch ID is 1 in 50,000.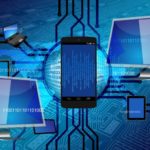 "Apple says that in that same scenario, a random face has a 1 in 1 million chance of gaining that same access with Face ID," says Carriles. "There's no true bullet-proof technology out there, but that's still extremely secure."
Security works in layers, says Carriles. As such, it's a good practice to have complimentary security methods in place, like the BBVA Compass Mobile Banking App.
"We'll prompt you for additional security measures for larger transactions," he says.
That's also the reason why a lot of new technology includes cross channel devices like the Apple Watch. While some technology companies are still in the development phases with Face ID, the wave of security seems to be pointing in that general direction, according to Carriles.
In his opinion, Face ID is the future and Touch ID is yesterday's security technology. As for anything more secure than that:
"DNA ID," he said jokingly with a laugh.
We'll have to wait and see.
For more information about BBVA Compass award-winning app, click here. To view this week's Mobile Monday feature, click here.