The BBVA Garanti securities unit has received the Turkish Markets Capital Association's Social Value award for its ground-breaking digital initiative, 'A Different Race' delivered together with the foundation for children with autism, Tohum Otizm Vakfı.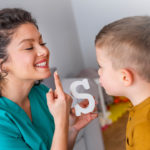 Garanti BBVA Securities CEO, Utku Ergüder, expressing the company's pride upon receiving the recognition said, "Garanti BBVA Securities' collaboration with the Tohum Otizm Vakfı foundation represents a significant experience for the company."
The BBVA Garanti Securities executive discussed the bank's commitment to social issues. Since 2019, the company has supported the launch of special educational classes in public schools in order to give children with autism the opportunity to receive the best possible education. "In 2019, we kicked off a total of ten special education classes in the regions of Batman, Artvin, Estambul (Gaziosmanpaşa), Mardin, Muş, Van and Ardahan, with the sole objective of contributing to specialized education and treatment for autistic children," Ergüder said.
The Garanti BBVA executive went on to explain that this year, "the plan is to open 12 special education classes in various regions in Turkey, including  Zonguldak, Şanlıurfa, Elazığ, Gaziantep, Manisa, Balıkesir, Mersin, Burdur, Ağrı, Yalova, Çanakkale and Bartın/Iğdır." However, due to the pandemic, school opening dates remain on hold.
A video of a digital 'Different Race' can be accessed here: https://www.youtube.com/watch?v=zZI-zdpVeFY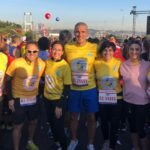 About Garanti BBVA Securities
Since 1991 BBVA Garanti Securities, a 100 percent Garanti BBVA owned unit, has provided both national and international clients with services related to corporate finance, research, capital market mediation activities, treasury products, and currency markets.
It is one of Turkey's leading brokerage houses working on mergers and acquisitions, IPOs, and private bond issuances. It delivers privatization guidance to Turkey's government, as well as brokerage and clearing and settlement services to national and international capital markets. The company is also involved in intermediary activities in capital markets and swap and security custody services.