Garanti BBVA is the only private bank to join Turkey's blockchain network
Garanti BBVA is the only private Turkish bank participating in Turkey's blockchain network, the BiGA Digital Asset Transform Platform, developed by Istanbul Clearing, Settlement and Custody Bank (Takasbank). For the first time, Garanti BBVA carried out blockchain transfers in real time with other participating banks.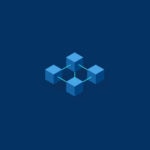 The cryptocurrency BiGA was transferred using blockchain technology for the first time in Turkey. One unit of BiGA is the equivalent of one gram of gold, which is stored in vaults at the Istanbul Stock Exchange. The platform uses blockchain technology to allow gold—converted into digital assets—to be transferred among individuals with no time restrictions.
The system's main capabilities include the export, amortization and transfer of digital assets. The BiGA blockchain platform and gold transfer system also feature integration, reconciliation, monitoring and reporting capabilities.