What is treasury management and how can BBVA Compass help?
What is treasury management? For business owners and operators, this is a key term that could shed light on how your business needs to operate to succeed.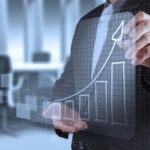 Simply put, the goal of most treasury management departments is to optimize a company's working capital. In order to do so, and to manage your company's resources effectively, you need tools that help you do the following:
Improve cash flow
Speed access to information
Automate routine processes
So how can BBVA Compass help in this area?
Check out what the treasury management team can provide, including its award-winning customer service.
Before you click on that, here are a few things you could be getting from the BBVA Compass treasury management team:
Information Management: If information is power, this service is definitely a must have. You can access critical data quickly, easily, a securely using the bank's advanced online tools. Check out products like Compass e-Access®, Compass e-Transmit® and more.
Risk Management: With the dangers of potential fraud, BBVA Compass offers solutions to enhance security that safeguard information and minimize fraud risk.
Global Cash Solutions: Spanning the globe these days with your company? You can optimize management of your company's finances in multiple countries. It doesn't hurt that BBVA has a strong international presence. De nada (you're welcome).
Are you a treasury management customer?  You have resources at your fingertips. Literally. Check out BBVA Compass' treasury management resource central. Not a treasury management client? What are you waiting for? Contact BBVA Compass today!
All accounts and credit are subject to approval including credit approval.