BBVA Compass scores breakout role in CFO's annual Commercial Banking Survey
BBVA Compass scored a breakout role in CFO magazine's annual Commercial Banking Survey, becoming the only bank to land in the top three across all criteria on which senior financial executives judged their banks.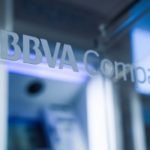 For CFO's survey of 325 senior financial executives across corporate America, conducted in September, participants were asked to score their current commercial banks in five areas: their strategic partnership; customer relationship; lending and availability of capital; transaction and payments processing; and internal reporting and connectivity. BBVA Compass earned well above average on each count, and got especially high marks in strategic partnership and internal reporting, which reflects the bank's investment in both its human capital and its technology.
"This is gratifying on so many levels," said BBVA Compass Chief Operating Officer Rafael Bustillo, who oversees the bank's commercial group. "CFO surveyed people who're held accountable for operating lean and efficient and smart enterprises, so they've got a lot on the line. To hear them say we're delivering across the board is one of the highest compliments."
The CFO survey lands just weeks after BBVA Compass, the nation's 22nd-largest bank by deposit market share, notched another win in its drive to become the lender of choice for businesses . For the fiscal year that ended Sept. 30, 2016, BBVA Compass approved 1,801 loans under the Small Business Administration's flagship 7(a) loan program, punching way above its weight to become the program's fifth most-active lender by total number of loans and 10th by dollar volume.
Today's Corporate America is not a slow-moving stream — it's a rushing current of constant innovation. ... We try to keep up with our commercial clients stroke for stroke. Their needs are our needs, their goals are our goals.
CFO has been conducting its survey for the past three years, and this is the first time BBVA Compass has been among the aggregate high-scorers, landing at second overall. The news is a prominent testament to the commercial team's relentless focus over the past few years on client service, its top strategic priority. That focus also has led to steady year-over-year improvements in the Net Promoter Score among BBVA Compass commercial clients. The NPS measures how likely clients are to recommend a company, and is considered the gold standard for determining customer satisfaction and loyalty.
"Today's Corporate America is not a slow-moving stream — it's a rushing current of constant innovation," Bustillo said. "It's not easy to do, but we try to keep up with our commercial clients stroke for stroke. Their needs are our needs, their goals are our goals, and that means we are always listening and learning."