The U.S. boasts twice as many finalists as any other country in BBVA Open Talent, the Spanish banking giant's global contest to identify the talent and ideas that are going to transform the world of finance.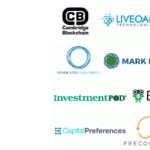 Fifteen startups from the U.S. made it to the final round of competition, with U.K. companies claiming seven spots. In all, there were 56 finalists chosen among the more than 1,200 startups from 77 countries that registered for BBVA Open Talent. Finalists this year include startups focused on payments, wealth management, blockchain and analytics — all areas of intense focus for the financial industry as it grapples with keeping up with the pace of digital innovation.
Entrants are sorted into three regions: Europe, Latin America, and U.S. and the rest of the world. On Sept. 6-7, finalists from the U.S. and rest of the world will present their companies during the finals in New York, where two winners will be selected. The winners will take home 30,000 euros in prize money and will participate in a two-week immersion course where they will network with BBVA executives and industry professionals in Spain and Mexico.
The competition, organized by the BBVA Innovation Center, is in its eighth year. The finalists for the U.S. and the rest of the world can be found here.