BBVA Open Talent 2016: Musoni's microfinance solution earns special Financial Inclusion Award
The finalists of the 8th edition of the BBVA Open Talent contest were also announced today. They will compete in three separate finals in Mexico, London and New York in September.
Startup Musoni and its microfinance solution won the BBVA Open Talent 2016 special Financial Award. Musoni has developed a system that leverages technology to help financial institutions optimize their microfinance services, boost efficiency, improve cost-effectiveness and broaden their reach in rural areas where most of the population remains unbanked.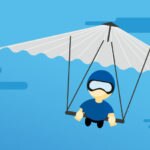 Musoni Systems' solution uses the cloud – to cut costs – and help financial institutions manage the accounts, loans and savings of underbanked customers. The solution includes its own accounting suite.With 275,000 customers and presence in 12 countries, Musoni also allows integration with providers of mobile money transfer services, quite popular in some underbanked countries, especially in rural areas. The system also boasts an SMS module that sends customers automatic payment reminders.
As a winner of the special BBVA Open Talent 2016 award, Musoni will travel with BBVA's Financial Inclusion team to meet partners exclusively devoted to this segment. It will also be invited to attend the IIF Annual Membership Meeting which will be held in October in Washington. Musoni was selected by a jury consisting of experts from BBVA, IIF (Institute of International Finance) and the Bill and Melinda Gates Foundation. Together with PayKey, the startup that took the Wired Money Special Award, will take in the Immersion and Interaction program with BBVA.
Payments, big data and SaaS
BBVA Open Talent also made public today the names of the 56 startups, originating from 17 different countries, that will be participating in the September finals. One of the most noteworthy points of this 8th edition is the high number of finalists hailing from the United States, United Kingdom, Mexico, Colombia and Spain. Also, for the first time, the finalist roster includes startups from countries such as Azerbaijan, Japan, Latvia, Singapore or Turkey.
The finalists are a reflection of the amazing quality and amount of talent coming out of different geographies and the thematic diversity of their projects, with many focusing on payments, SaaS, big data, financial inclusion, risk analysis, identity management and fraud prevention, among other fields.
After a thorough examination and review process by an international jury, the short-listed candidates will enter, based on their country of origin, in the U.S. and Rest of the World final, in New York, on September 6th and 7th; the European final in London, on Sept. 13th and 14th; or the Latin American final, in Mexico City, on Sept 19th and 20th.
Each region will select two winners who will receive a €30,000 cash prize to develop their project with BBVA and will be invited to participate in an Immersion and Interaction Program with BBVA experts in Mexico and Madrid, where they will be joined by Musoni and PayKey, the two winners of the special awards.
Finalists - Latin America
Paykii (USA)
SMB id (Mexico)
Aflore (Colombia)
Movizzon (Colombia)
ClipClap (Colombia)
POP Recarga (Brazil)
Guarumo (Colombia)
Kobra (Mexico)
Alegra (Colombia)
Bayonet (USA)
Innova Factoring (Peru)
Friendly Transfer (USA)
Lefort (Mexico)
Planejei (Brazil)
Vest (Mexico)
Quincename (Colombia)
Isbit.co (Mexico)
Finalists - Europe
Check it (Spain)
Paykey (Israel)
Multisense (The Netherlands)
Tallysticks (U.K.)
Lendstar (Germany)
Musoni (The Netherlands)
Indexa Capital (Spain)
Pointo (U.K.)
Innovative Assessments (Israel)
AlgoDynamix (U.K.)
PayThunder (Spain)
Digiseq (U.K.)
Tramonex (U.K.)
Hive (Spain)
Satago (U.K.)
ComPay (Turkey)
Viventor (Latvia/Spain)
Lendrock (Spain)
Credit Kudos (U.K.)
Finalists - USA & Rest of the World
Flowcast
Paymagnet
Investment POD
Fluid AI (India)
ForwardLane
Capital Preferences
Cambridge Blockchain
Keychain (Singapore/Japan)
Syndicated Loan Direct
CrowdProcess
KYC
Billsley
Spare
Forextream (Japan)
Trupay (India)
GovBrain
Cready (Azerbaijan)
Liveoak Technologies
Mark Labs
Precognitive