U.S. GDP growth for 2016 likely the slowest in 7 years, BBVA Research says
BBVA Research economists say that despite U.S. GDP showing a healthy rebound in the third quarter, the die has been cast after two consecutive quarters of weak growth. They expect the GDP growth rate in 2016 to be 1.6 percent, the lowest in seven years.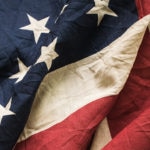 While there are ongoing signs of a more upbeat second half of the year, annual average growth will be slower than anticipated, with growth advancing at a moderate pace near potential, BBVA Research says in its U.S. Economic Outlook report published in August 2016.
The more-upbeat third quarter "reflects solid support from personal consumption expenditures and a rebound in residential investment, coupled with ongoing pressures on private investment, foreign trade and government spending," notes the report, written by BBVA Research USA Chief Economist Nathaniel Karp and Senior Economist Boyd Nash-Stacey. They added that prospects for the fourth quarter are similar to the third in that they expect the headwinds to abate.
"The more-upbeat third quarter reflects solid support from personal consumption expenditures and a rebound in residential investment
According to BBVA Research, although personal consumption is unlikely to grow as briskly, strong fundamentals such as ongoing job and income gains, strong balance sheets and solid credit growth will continue to support household spending.
Regarding private investment, the report notes that it has declined during three consecutive quarters, something usually seen in only recessions, reflecting slowing corporate profits, low demand expectations, high levels of uncertainty and the decline in single-family construction.
However, they report that private investment in multifamily structures, industrial equipment, intellectual property and nonresidential structures outside of those in mining are likely to continue edging up. They also said it appears the drop in inventories — tied to the transportation sector and the slowdown in mining activity and the commodity glut — could be bottoming out.
No hike in interest rates
The economists' improved prospects for the second half of the year were echoed by Federal Reserve Chief Janet Yellen. In a speech in August, she underscored that as the country's growth improves, the need to raise interest rates to avoid a spike in inflation will increase. Still, Fed policymakers held the rate steady after the Federal Open Market Committee meeting in September, reflecting ongoing debates among the members about how to proceed.
Any statement or opinion of a BBVA Compass economist is that economist's own statement or opinion and does not represent a statement or prediction by BBVA Compass, its parent companies or management.