Credit cards and credit card offers are as ubiquitous as coffee shops in Seattle. With so many to choose from, how do you decide what's right for you and your unique financial situation?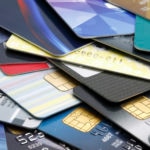 It helps to start with an understanding of credit card basics and terminology. This knowledge will help you make an informed decision so you can move forward on your financial journey with all the right tools in place.
BBVA Compass can help you get started with this beginner's course, Credit Card Basics 101. The article includes a rundown of credit card terminology and the meaning of credit card lingo. It also talks through features like annual fees and credit card rewards, as well as the pluses and minuses of taking advantage of offers like a Cash Advance.
No matter if you're a young adult looking for a student credit card or a simply want to brush up on the basics, Credit Card Basics 101 will give you the information you need to compare credit cards and make the best decision for you.
To review BBVA Compass' credit card options, click here.