BBVA Compass credit cards designed to flexibly adapt to various consumer situations
When it comes to BBVA Compass credit card options, one size might not fit all – and that's a good thing for consumers looking to find just the right card for them.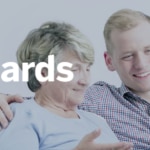 Personalization is the main cog in the bank's suite of credit card products, and includes customizing points, rewards and other services. Other benefits include competitive rates, convenient ways to pay and, of course, peace of mind.
"Everyone uses credit cards differently, and we recognize that," said BBVA Compass Director of Issuing Credit, Debit, and Prepaid Cards Anne Phan. "Whether you're a frequent flyer, a culinary aficionado with a palette geared for gourmet, or a home improvement enthusiast, we'll have a credit card that will repay you for the way you spend, not just how frequently you spend."
Everyone uses credit cards differently, and we recognize that.
BBVA Compass offers two main credit card products geared toward customizable point systems, known as CompassPoints:  ClearPoints Credit Card and the Select Credit Card. Both credit cards offer customizable options for consumers, but in different ways, explains Phan.
CompassPoints help consumers earn points for every $1 on Qualifying Purchases on a card, plus depending on the consumer's choice of points system, two or three times the points on purchases in certain categories.
What categories, a consumer may ask? That is up to them…
Comparing the ClearPoints Credit Card and the Select Credit Card
With the BBVA Compass ClearPoints Credit Card, consumers can use the bank's Build Your Own Rewards program to let you pick one category (airline travel, groceries, home improvement, or others) at three times the points and one category for two times the points for faster point earnings. This card is considered the bank's card that everyone can use, with no annual fee, and also a good fit for people who are looking for a debt consolidation option with low rate interest payments, all while earning rewards.
The Select Credit Card allows you to use the Build Your Own Rewards program to pick one category at three times the points and two categories at two times the points with more flexible redemption options. This product is a premium credit card best suited for consumers with a solid credit history looking for a customizable product geared to their lifestyle.
Utilizing a credit card to rebuild your credit
For customers who may be looking to rebuild their credit, and may not qualify for a regular credit card, BBVA Compass offers assistance in the form of the Optimizer Credit Card. This particular product is a secured credit card, meaning your credit line is backed by a collateral savings account.
It functions like a regular credit card, and credit can be increased by deposits into your savings account, but it allows you the flexibility you need to build your credit to where the consumer wants and needs it to be.
Peace of mind with convenience
According to Phan, BBVA Compass products keep credit affordable with competitive rates and easy ways to pay, including online, mail or in-person payments. Consumers can also make payments to their credit card using BBVA Wallet, a convenient digital tool giving clients a new way to monitor and safeguard their BBVA Compass credit and debit cards.
"We are all about flexibility and giving people the options they need to create opportunities for themselves," says Phan. "The more options that offer peace of mind and convenience, the more likely a consumer is going to place their trust in you. We can't fit a square peg into a round hole – everyone has different needs and lifestyles. Our products cater to that."