On the road to home ownership, it can feel like every turn includes another unexpected charge or fee, with one of the final being closing costs.
'Closing costs' is an umbrella term that encompasses various fees collected by those who perform all the final tasks that ultimately allow a home buyer to sign on the dotted line of their mortgage loan. The fees, which typically range from 3 to 5 percent of the cost of the home, include various charges like appraisal,  underwriting and recording fees, among other charges. According to BBVA Compass Director of Real Estate Originations Jose Pascual, the number and total amount of fees can vary.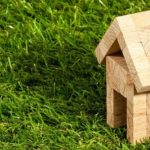 "Closing costs not only can vary by lender, but also by the type of mortgage a buyer gets," he said. "For instance, at BBVA Compass, we have a loan called the Home Ownership Made Simple - or HOME - loan where the bank pays  certain closing fees, up to $4,500."
Pascual also says that buyers can negotiate with sellers and require the seller to pay some of the closing costs. The buyer should expect some give and take when using this negotiating tactic, particularly in a sellers market. Buyers may need to offer a higher price than they'd originally planned in order to have closing costs covered.
Some buyers request that closing costs be rolled into the mortgage they are purchasing from the bank. Pascual cautions on this move however, saying that doing so might save the buyer money in the short term, but with interest added over the life of the loan, the buyer will ultimately pay more.
"At times it can feel like buyers are getting nickel-and-dimed to death," Pascual said. "But, the truth is, all the fees go to people who are actually doing the work the buyer needs done to ensure the investment they are making is a good one. And, homes purchases traditionally have solid returns, so the buyer should make back the money they are investing."
To read more about the different types of closing costs, click here to read "First Time Homebuyer's Guide to Closing Costs."
To read more about BBVA Compass' mortgage offerings, click here.
To speak with a mortgage services agent from BBVA Compass, click here.
---
Terms and Conditions apply to all mortgage loan products. Approval required.
NMLS ID 402936