Personal trust services can help you, your family and your legacy.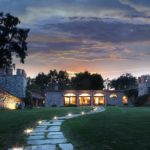 Finding the right service for you is paramount to how your family is set up for their financial future down the road. Since 1964, BBVA Compass has offered customized personal trust services.
Fast forwarding to today, the bank combines the strength and reach of a global banking organization with the same boutique service that clients and beneficiaries have enjoyed for over 50 years. Creating opportunities is the bank's brand promise, and this extends to its robust suite of services in this area.
Take it from new BBVA Compass Senior Trust Advisor Whitney Blair, who serves clients in the Austin-San Antonio area, as well as the bank's west region.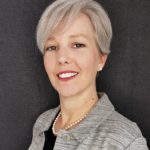 BBVA Compass Senior Trust Advisor Whitney Blair
Blair comes to the bank with over 15 years of estate and trust experience, ten of which were as a practicing attorney in Houston and Boulder, Colo. She also holds a Certified Trust and Financial Advisor designation.
She recently sat down with BBVA.com to answer a few frequently asked questions around trust services in general, and how the Asset Management & Trust Services team can help clients seeking them.
Who should I work with when evaluating my situation in relation to personal trust services? BBVA Compass works closely with your tax and legal advisors to provide a comprehensive, team approach to protecting family wealth for multiple generations. Your will or trust agreement will express your wishes and the manner in which your assets should be managed by a trustee, whether the named trustee is BBVA Compass or an individual.
What should one consider when naming a trustee? Prior to naming a trustee, consider the high standard of care required of those acting in the client's best interest in a fiduciary capacity and the time and knowledge needed to administer the trust effectively. Also consider the importance of objectivity and impartiality in managing a trust.
What does a trustee do? This can include a wide range of duties, including managing and safeguarding trust assets, which can include non-financial assets such as real estate or mineral interests. A trustee is also responsible for investing as a prudent investor through diversification and risk management, following the instructions of the trust agreement or trust provisions in a will and acting impartially in executing your wishes.
What kind of services does BBVA Compass provide in this area? We have the experience and expertise to serve as your trustee or, in the case of an agency relationship, provide the individual trustee with support and guidance while respecting the direction and authority of the trustee. This is simply the tip of the iceberg of what we can provide in this arena.
How can I reach out to BBVA Compass? You can go to our Trust and Fiduciary page on the BBVA Compass website and simply fill out a form to contact us. We are ready to serve you.