In 2015, green bond issues totaled 41.3 billion dollars, 15% more than the volume issued in 2014. The main issue currencies are the U.S. dollar and the euro, along with a very small proportion of other currencies which development banks are testing in their capital market development programs. BBVA Global Markets Research estimates that in 2016 these issues will reach at least 50 billion dollars, on a global basis.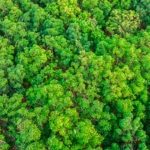 There is a universe of climate-aligned bonds that differ in the extent to which their activities contribute to environmental sustainability. In this universe, 'green bond' is the label given to debt instruments issued in capital markets that allow raising funds for specific environmental projects such as investments in renewable energy, energy efficiency or sustainability projects.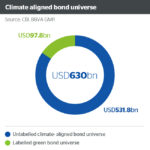 The first green bonds were issued by the European Investment Bank (EIB) in 2007, although since 2013 a wide variety of financial and non-financial corporate issuers have resorted to the markets to issue this type of debt securities.
The comparability and transparency of these instruments have improved gradually over time thanks, among other aspects, to the publication of voluntary standards in 2014, the Green Bond Principles (GBP), as well as the technical environmental standards launched by the Climate Bonds Initiative. The former details the architecture required to ensure that a green bond is created and managed according to a comparable set of standards whereas the latter is related to the comparability of the actual environmental impact of the projects financed by such bonds. Moreover, this voluntary protocol has been supplemented in other markets, in particular China and India, with vertical regulatory movements to acknowledge climate-related finance and especially green bonds.
A green bond would thus have to be included in one of the categories established by the Green Bond Principles, for example, renewable energy, energy efficiency, sustainable land use, biodiversity conservation, clean transportation or adaptation to climate change, among others. The project will then be assessed to determine how it fits in the category, analyzing the criteria that make it a good candidate for funding and its goals in terms of environmental sustainability.
These standards and protocols have made this initiative a reality. There is a real commitment to international cooperation aimed at fighting climate change. However, there is still a long way to go. The legal agreements reached do not refer to emissions, there are still no sanction mechanisms for countries that exceed the planned emission volume, and the funding plans are uncertain.