2018 BBVA Compass Dynamo Charities Cup to Benefit KIPP Opportunity Campus
The 2018 BBVA Compass Dynamo Charities Cup will benefit the KIPP Opportunity Campus, BBVA Compass and the Dynamo announced this afternoon.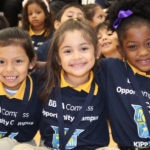 The BBVA Compass Dynamo Charities Cup is an annual exhibition match featuring the Houston Dynamo and an international opponent, with a portion of match revenues going toward a Houston-area charitable organization. This year's BBVA Compass Dynamo Charities Cup is the second match of the MoneyGram SocioMX Tour and will pit the Dynamo against legendary Mexican club C.F. Monterrey on Friday, June 29 at 7:30 p.m. CDT.
The match is also an investment in the future of Houston.
"Teaming up with the Houston Dynamo over the years has allowed us to make a substantial, positive impact throughout Houston and its communities," said BBVA Compass Houston CEO Mark Montgomery. "The match is also an investment in the future of Houston, which is its children. Naming KIPP as this year's game beneficiary give the school an opportunity to grow its influence among our future leaders."
The KIPP Opportunity Campus includes KIPP NEXUS elementary and KIPP NEXUS middle school, is located in Northwest Houston and is the newest campus in the KIPP Houston Public Schools system. The campus was made possible by the BBVA Compass Foundation's $1.8 million donation made in 2015, the bank's largest ever education investment. The campus officially opened in December 2017.
"BBVA Compass and KIPP Houston have teamed up many times for multiple initiatives over the years – including our most recent venture," said KIPP Houston Superintendent Sehba Ali. "The Houston Dynamo and BBVA Compass are two organizations who not only say they're committed to their communities, they bring that commitment to life through their actions, through their investments, and through this long-running game."
NEXUS students receive a rigorous and balanced curriculum of math, reading, science, and social studies to build reasoning, analysis, and problem-solving skills.  Students also have technology, music, and physical education daily to promote creativity and emotional balance.
KIPP NEXUS is the central point for all KIPP Houston Public Schools athletic events.  Consisting of two gyms, a baseball field, football field, soccer field, and track, the NEXUS athletic facilities provide a healthy, active way of life for students, families, and the community.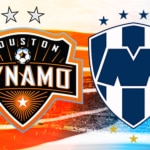 Houston Dynamo midfielder Arturo Alvarez is an alumnus of the KIPP educational system, having attended the first KIPP Academy opened in Houston.
"It's great to see the Houston Dynamo support a great school like KIPP," Alvarez said. "KIPP is all about making sure that students work hard in school so that they can accomplish ay goals they set for themselves, and taking no shortcuts! As a former KIPPster, I've kept that mentality throughout my soccer career and continue to apply it every day."
Previous BBVA Compass Dynamo Charities Cup opponents have included Cruz Azul, Santos Laguna and Monterrey from Mexico; Real Sociedad and Valencia of Spain; Aston Villa, Stoke City and Bolton Wanderers of England; and Aguila from El Salvador. Charitable beneficiaries have included the Hurricane Harvey Relief Fund and The Center over the last two years.