Five financial assets with the best prospects for the next decade
How will the largest economies evolve over the next ten years? What yields may be expected from the main financial assets in that period of time? These are the two questions that the BBVA Asset Management's strategy team has taken into consideration to elaborate a financial plan that allows to properly gauge the strategic asset portfolios it manages for its customers through different vehicles (investment funds, pension funds, SICAVs…).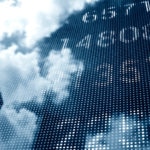 According to BBVA Asset Management, low economic growth and limited yields for financial assets are going to shape the next 10-year period.
"Economic growth is going to be limited or poor, especially because the current potential GDPs are lower than in past decades," said Joaquín García Huerga, Head of Strategy at BBVA Asset Management. According to this expert, low economic growth will be the result of a series of factors, including:
Ageing of world population and its low growth,
Available income inequality, which has increased in recent years,
High levels of public and private indebtedness in many economies,
Lower demand for capital goods "which is basically the same as saying that many factories have already been built," he explained.
In this context, growth is going to take place mainly by emerging countries, and the propensity to save is going to be higher than the propensity to consume.
Levers that will drive economic growth
But there are also going to be several levers that will drive economic growth. BBVA Asset Management has identified three of them:
The technological revolution; with investments focused on knowledge and research. The technological revolution opens a world of possibilities for many companies and can push productivity rates up in many countries.
Structural reforms, which, as of today, many countries – also emerging ones - need badly and have the potential to drive economic growth.
Free trade agreements, which open a world of possibilities for many companies.
The economic scenario that BBVA AM outlines has two direct implications. On one hand, with lower nominal GDPs, a lower nominal interest rate environment should also be expected. Additionally, inflation rates will also be low.
"We can forecast low nominal yields in general, as far as financial assets are concerned"
"Based on all this we can forecast low nominal yields in general, as far as financial assets are concerned", explains Joaquín García Huerga. "However, we should see these nominal returns, which are going to be lower than in previous years, also in actual terms, considering the low inflation rates. In actual terms, they can be more attractive than what we think."
Financial assets with best prospects
An finally, the million dollar question: Which financial assets offer the best prospects for the next decade?
Equity in emerging and European countries
High-yield bonds. "In this case we believe that the high coupons will offset the risk assumed when buying them", pointed out García Huerga.
REITs, which benefit from high returns of the rental market.
Fixed income in several emerging countries, with high coupons,
and finally, liquidity, the monetary component of interest rate curves. Liquidity is essential to capitalize on the opportunities that may arise.
"This scenario of low nominal yields in traditional financial assets is going to force us to diversify our portfolios", said Gonzalo Meseguer, Commercial Director at BBVA Asset Management. "We're going to have to assume a bit more risk with our savings, always based on our profile. More active management and the need to assume higher levels of risk are going to turn advice into a critical element and this will lead us to diversification and to invest in assets in which we are not used to."