He holds an undergraduate degree in physics. He's the founder of Tesla, SpaceX and Neuralink, among other companies. He's championed renewable energies, online payments and the space race. Elon Musk's impressive resume brims with professional and economic success. What initiatives have made this entrepreneur one of top innovators of the 21st century?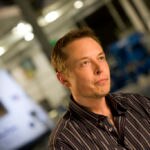 Tesla, the multinational specializing in electric cars and renewable energy is Elon Musk's flagship company, but it's not his only legacy. As an engineer, Musk founded SpaceX, a company specializing in space transportation; and he wants to launch Hyperloop, a system of high-speed transportation that is still in development. What ideas has he decided to establish within his empire?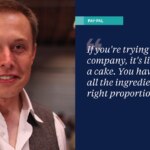 1. Pay-Pal
The global online payments company spawned from the merger, in 2001, of Confinity and X.com, Elon Musk's online banking project. PayPal was a pioneer in electronic payments and made online shopping easier and safer. When Ebay took over the company, the deal was valued at $1.5 billion. Today PayPal faces harsh competition from new incumbents, such as Apple Pay and Alipay.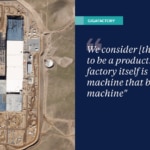 2. Gigafactory
Located in Reno (Nevada), this gigantic factory boasts a 5.5 million square feet (0.5 km2) facility on a 13 million square feet (1.2 km2) site is where Tesla manufactures its Powerwall and Powerpack lithium-ion energy storage products. Moreover, as a peculiarity, the factory will operate with clean energy thanks to its roof (completely covered with solar panels) and the energy coming from a wind farm. One step towards an industry operated in a sustainable way.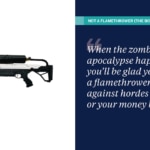 4. 'Not a Flamethrower'
To start raising cash to fund the projects of The Boring Company (the parent company of Urban Loop and Hyperloop), Musk put out 20,000 flamethrowers for sale, and sold them out in just four days, totaling $10 million in revenue.
Some carriers raised concerns over the shipping of a flamethrowers for security reasons. Musk then decided to rename the product to "Not a Flamethrower" and ship it including a fire extinguisher.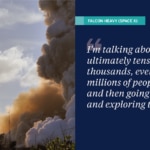 5. Falcon Heavy (Space X)
According to Space X, Musk's areospace manufacturer and space transportation services company, Falcon Heavy is the most powerful operational rocket in the world. It is capable of lifting 64 tons of weight into orbit, more than twice its closest competitor, the Delta Heavy IV. The purpose of this space vehicle is to take humans to space and ultimately colonize Mars. Although still in its trial stage, Space X is planning on taking its two first space tourists into space in 2019.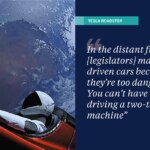 6. Tesla Roadster
The first and fastest of all Teslas. The new version of the Roadster is, according to Tesla Motors' webpage, "quickest car in the world, with record-setting acceleration, range and performance." And, during Falcon Heavy's test launch, it also became the first car delivered into space. There's even Where is Starman, a webpage that tracks and provides real-time information about Tesla Roadster's location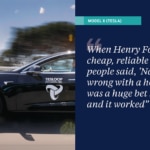 7. Model X (Tesla)
The automaker's X model is a stylish-yet-practical, fully-loaded SUV with room to seat up to seven people. While those are some compelling features, it's one of the car's strongest selling points - its mile range - that really makes it stand out in the EV category. Boasting Tesla's 'autopilot 2.0' system, 8 cameras and 12 sensors, the car is capable of learning, making decisions and reacting faster than a human driver, under any climate or adverse conditions.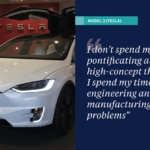 8. Model 3 (Tesla)
Security. The possibility of recharging anywhere in the world. Digital controls. All these will be featured in Model 3, Tesla's new model. The car has been designed to be the safest in its class, and comes with the brand's signature touchscreen from which the driver can control everything from on-road performance to multimedia and entertainment. Discovering the Easter eggs baked into the Model 3 has become one of the greatest joys for its owners and a surprisingly effective marketing tool that Musk uses to tease its fans.