BBVA signs an agreement that allows Chinese tourists to pay in Spanish stores using Alipay mobile wallet, the largest online and mobile payment platform in the world operated by Ant Financial Services.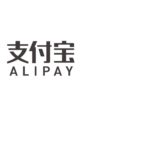 Approximately 400,000 Chinese tourists visit Spain each year. While not the largest group of foreign tourists, they are the highest spenders in the countries they visit. According to 2016 figures, Chinese visitors spent 2,040 euros on average in Spain. The most optimistic estimates say that this year, one and half million Chinese tourists will visit Spain, spending a total of one billion euros.
Responding to the growing activity in this niche market, BBVA has just signed an agreement with Ant Financial Services Group, a sister company of Alibaba, to allow Chinese tourists to pay for their purchases in Spain using Alipay, the world's largest online and mobile payment and marketing platform. "This agreement is a great opportunity to service this growing market of visitors to Spain while allowing Spanish stores to promote sales and special offers directly to Chinese tourists," said José Fernández da Ponte, Head of Business Development and New Ventures at BBVA. The BBVA Group is the first Spanish financial institution to cooperate with Alipay for mobile payment services. The new partnership is overseen by the Group's New Digital Business (NDB) area.
Rita Liu, Head of Alipay EMEA (Europe, Middle East and Africa), said, "Chinese users have been enjoying a cashless and cardless lifestyle with Alipay in their daily life in China. Cooperating with BBVA not only allows us to make Chinese tourists' shopping experience in Spain as simple as in China, but also makes it easier for Spanish merchants to do business with Chinese customers."
BBVA will integrate Alipay into the bank's Smartpay service, which turns a cell phone into a means of payment. Smartpay is available for all types of stores and functions via an app installed in the store's cellphone. Stores already using the service simply need to update the Smartpay app to be able to accept payments with Alipay.
BBVA is also working with the large chain stores in Spain to prepare them to accept payments with Alipay as early as possible. Likewise, the bank is developing a solution for stores to integrate the Alipay option into their cash register systems.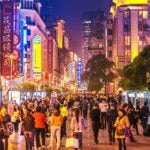 Spain is expected to receive up to half a million Chinese visitors this year.
How it works        
The Alipay system works using QR codes, similar to those used on electronic airline boarding passes. In this case, the merchant uses the Smartpay-equipped cell phone to "read" the QR code and processes the payment for the product or service. This system is the most popular in China, where QR codes are also frequently used for promotions.
The option to pay with Alipay – via Smartpay – is currently available only for Android phones. Merchants interested in signing up for Smartpay can easily register for the service at BBVA branches.