For more than 20 years, Garanti BBVA has been leading and actively contributing to the development of Internet and mobile banking in Turkey. Last year was full of advances, prompting research firm Forrester to name Garanti BBVA's mobile application as the second best in the world, only after BBVA Spain's application.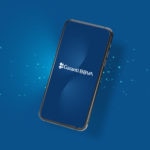 Managing payments using QR codes, the use of artificial intelligence (AI) in the bank's corporate Whatsapp customer service channel, and the convenient features when signing up as a customer are some of the BBVA Turkish unit's most important 2019 achievements.
On a recent visit to Turkey,  BBVA CEO Onur Genç stated that "Turkey was the biggest positive surprise in 2019, and 2020 will be even better." Garanti BBVA is the second largest private bank in the country, with 17 million customers and 920 offices. The 2020 landscape looks promising both in macroeconomic terms and from a business indicators standpoint.