Art investment is gaining ground among high net-worth customers
Art as an investment is gaining momentum as a way to help diversify wealthy customers' portfolios. BBVA's global private banking unit, Global Wealth, has an agreement with the consulting firm The Fine Art Group to offer its customers comprehensive art advisory services. The goal is for high net-worth customers to understand and manage art as an investment.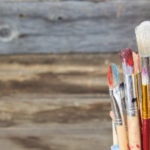 According to the UBS and Art Basel report, The Art Market 2018, the art market grew 12 percent in 2017, with sales totaling $63.7 billion.
High net-worth customers are increasingly demanding a more holistic approach to the management of their investments, and art is starting to make an appearance in their portfolios. According to the UBS and Art Basel report, the most dynamic art markets are in the U.S., China and the U.K., where 83 percent of sales took place in 2017.
Similarly, the motivations for art purchases run from the desire to collect art to investments. The 2017 Deloitte ArtTactic report found that 86 percent of art acquisitions were made as an investment, compared to 60 percent five years ago.
These are some of the figures on the art market presented by The Fine Art Group, a company specializing in art advisory services, to a group of BBVA Spain private banking customers. The private event was held prior to the start of the latest edition of the International Contemporary Art Fair (known as ARCO in Spanish), where the company explained the latest trends and most relevant challenges of the fair.
Why invest in art?
In their presentation, the experts from The Fine Art Group explained the characteristics of art investments and the advantages of this asset as a means to help diversify portfolios. They emphasized that art is an asset that hedges against inflation and has a low correlation compared to traditional financial assets. But at the same time, it's a unique tangible asset and a repository of wealth. Therefore, many large estates purchase art as part of a collection, but with a view to investment.
However, the art market also comes with risks, which is why it is so important to understand it well, or turn to the experts. The difficulty of acquiring high quality artwork for investment, the lack of liquidity inherent to this asset, knowing when to sell and when to buy, the authenticity of the artwork… All good reasons to seek expert advice when joining the art world.
BBVA Global Wealth offers the BBVA Group's private banking customers access to the art market, guided by the professionals from The Fine Art Group. This service is part of the non-financial services offered by Global Wealth and is available in Spain, Mexico, the U.S., Switzerland, Colombia and Turkey.