Atom Bank - Britain's only app-based digital bank - today opened its doors to all eligible customers in the U.K., offering everyone the opportunity to download its app and open a savings account.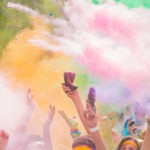 The app - available in both iOS and Android - allows customers to open a  fixed-rate savings account in minutes, using face and voice recognition for security. Atom initially launched in April with an 'invitation-only' phase, allowing the bank to open its' doors in a controlled way whilst learning from customer feedback and refining its' app.
Mark Mullen, Atom's CEO, commented: 'We've been steadily growing our business to date and this is an exciting new phase where we can offer our Fixed Saver rates to anyone who wants them. We're already working on our current account, so there's much more to come."
Over the coming months, Atom, in which BBVA has a 29.5% stake, has a number of other products in the pipeline, including current accounts and mortgages.
Atom's founder and Chairman Anthony Thompson said: "The key to providing our customers with the best banking experience possible is to continue to build the bank piece by piece, listening to our customers."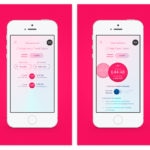 Atom's mobile app.
Since its' creation in April 2014, Atom has:
Raised in excess of £135m in capital through the support of a group of over 100 private and institutional investors, including BBVA, Woodford Investment Management and Toscafund Asset Management

Built a highly motivated and experienced team of over 200 employees

Been ranked 8th in KPMG's Global Fintech 100 listing and 1st in TechWorld's Digital Challengers list

Established a global network of partners and suppliers, with a distinct bias towards the North of England

Been granted first a restricted licence to offer personal and business banking services.