BBVA adheres to the Code of Good Practices to support companies and the self-employed
BBVA voluntarily adhered to the Code of Good Practices approved by the Government on May 11 for customers benefiting from government-backed financing as of March 17, 2020. BBVA is firmly committed to companies and the self-employed, as it has shown during the crisis. By adhering to the Code, BBVA reinforces its commitment to this segment, one of the country's key economic drivers.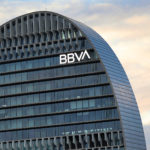 The Code of Good Practices, which is voluntary, provides a framework for assistance for self-employed individuals and viable businesses that are in a difficult position as a result of the pandemic.
By joining the Code, BBVA pledges to extend the maturity of loans backed by government guarantees (normally from the ICO, the state-controlled lender) that meet requirements so as to continue supporting companies and the self-employed.
SMEs and the self-employed are a key component of Spain's productive fabric. The aid programs implemented during the crisis enabled this segment of society to keep their people in employment and contribute to the country's economic recovery.
During the pandemic, banks became part of the solution to the economic crisis. The government introduced measures that often went beyond mere changes to the statute-book: grace periods for mortgage and consumer borrowings; financing guaranteed by the state-controlled lender, ICO; advance payment of pensions and unemployment benefits; and more.