He has worked at BBVA for 17 years and has spent a decade abroad, living out of a suitcase. Even though he has participated in numerous projects in various regions, and even continents, he says his job is to "be transparent."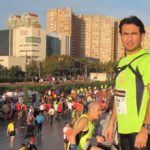 Luis Carrasco [BBVA Chile] is an expert in bank platform implementation, software design and implementation, management…. But if there is one thing at which he truly excels, it's his ability to adapt to the culture, customs and the way of working no matter where his job in the Group has taken him.
He says he has "Argentinized," "Mexicanized," "Spaniardized" and even "Re-Chilenized" himself, because after spending 10 years outside his country, he has had to even re-learn his own customs. "When you first arrive to a new place, you miss your family, your country's food, and the small things. Even speaking your own language." And it's these small things you miss when you go back home. "As for Spain, I still miss the cheese," he says jokingly.
Profile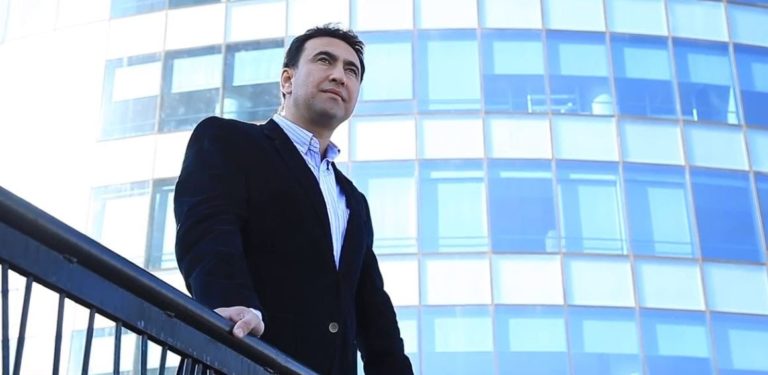 Name: Luis Carrasco
Position: Manager of Technology department[BBVA Chile]
Function: Be transparent
Hobby: Running
Dream: Keep changing to keep improving
Like a good engineer, he even knows how long it takes to "nationalize" himself: three months. "That's how long it takes to fully adapt to the new country."
And he defends the importance of change. "You can't rest on your laurels. You have to change to improve."  Perhaps it was this philosophy that led him to participate in key projects for the Group. And he says he will continue to do so in the future.                     
"You have to change to improve" 
Behind the scenes
Despite having to participate in so many projects, Luis defends the need to be invisible. "We are Technology, and our mission is to ensure that BBVA's employees can do their job without a hitch. The most important thing is for them to not even notice we are there. That means we have done our job well."
That was hard to do last April, when the Group's corporate tower in Santiago Chile was flooded due to heavy rains in the capital. In record time, 1,600 employees were working and the bank remained up and running. Many of the employees only knew they had to do their job in a different building. Behind the scenes were endless days of rescuing equipment, buying new material, setting up new connections…
The project's success, according to Luis, was really due to "the good fortune of having a team like this, which can respond to any situation." Apart from the contingency and business continuity plans, each one of them gave it their all. "In a situation like this, people ask who's going to be in charge of the boxes? That's not in anyone's job description. That's why it's vital to have a team that knows what to do."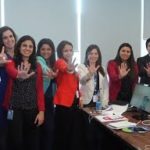 More change
After relocating so many times and so much adaptation, he says he's ready for more. "When I look back, I realize that every two to three years I face a major change. I'm sure that it will continue to be the same way going forward."
Luis says he's ready for whatever comes next. All he needs are his running shoes [he's run six marathons] and a project to get excited about.              
"The most important thing is for them to not even notice we are there. That means we have done our job well."