Pedro Tarrés [BBVA Chile] is constantly moving. Now he's involved in one the largest technological transformations in the sector and says he couldn't be happier.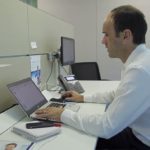 Pedro, like the rest of the Payment Systems team at BBVA Chile, is bringing an end an era that has lasted over three decades. "Plastic has been king, but now we are all switching transactions to the smartphone." He's aware that this is no easy feat, but just like being a marathon runner, he knows you have to keep your eyes on the finish line. "Having drive and being self-critical when things get tough are crucial for successful projects or running a marathon."
Although he says he has always liked technology, it was his job at BBVA that forced him to stay up to date on the latest innovations. "You always have to stay up on the latest trends when you work in payment systems. Everything changes so quickly. You have to know the business cases and success stories that take place globally."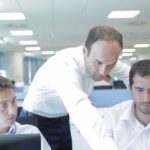 The race has also picked up the pace lately. Starting around four or five years ago, several issuers from around the world have been fighting to see which technology will prevail in the end. This market tension forces us to stay focused.
Pedro tells us how the market will evolve. "We won't only see obvious changes in how store payments are made, but also in management." And, as he explains, BBVA has a unique opportunity. "Wallet, which currently manages payment systems, has to start managing the customer's purchase process. It must transform into a much more commercial and marketable application. This is a transformation in technology, transparency and digitization. And I think we are at the forefront of this trend."
Innovative, but useful and easy to use
Undoubtedly, the key to the future of payment systems is the smartphone. There are a lot of things you don't mind leaving at home, but you always go back for your smartphone. Our customers have needs that they used to meet with other devices that are now being integrated into smartphones. There are people we mostly interact with through our smartphones. But we can't forget about those who prefer the human touch.
Customers won't adopt new applications unless they are useful and easy to use. "Getting them to adopt new technologies is complicated. We can make innovative products, but if we can't make people see that they make sense and meet their needs, we haven't achieved anything. The whole bank is focused on delivering this message.
As Pedro himself says, "we may end up with complex algorithms that our customers don't use. That's why we have to make it easy." And he adds: "Insofar as we are able to make our value proposition simple, and ensure there isn't any transaction friction in our digital channels, the change will be smooth and intuitive. Innovation only makes sense if it makes our customers' lives easier."
Having drive and being self-critical when things get tough are crucial for successful projects or running a marathon.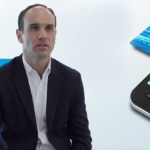 Wallet´s success in Chile
"We launched Wallet in April of last year. We have focused on ensuring transactions are secure and manageable in order to improve customer loyalty. Toward the end of last year we managed to integrate the bank's loyalty club into Wallet. This allows customers to cash in their points directly through the application without needing a product catalogue, because users can choose the store in which they want to use their points. It has been a success. In December, 25 percent of the exchanges were done through Wallet. Not only has the number of customers increased, but so has our brand recognition and awareness."
Staying on top of the game
"We have two ways of staying up to date. On one hand, we have the Group's own experience, from the respective countries. The experience of Spain or Garanti, which are on the cutting edge of payment systems, or Mexico and the United States … We obtain these synergies by working together. On the other hand, we have the brands. Visa and MasterCard are always telling us about the projects they are working on. Without that information, their work would be
Profile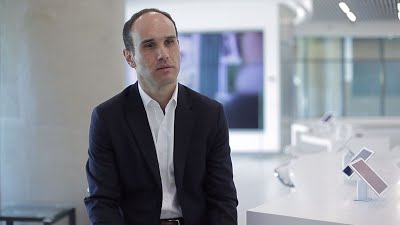 Name: Pedro Tarrés
Position: Head of Payment Systems [BBVA – Chile]
Function: Lead the transformation of payment systems
Hobby: Run marathons
Dream: See that my four kids are happy
"Innovation only makes sense if it makes our customers' lives easier."