BBVA announces Change as the winner of its Open Talent Artificial Intelligence competition
After months of searching for the best artificial intelligence fintech solution from around the world BBVA today announced  Change  is its overall winner.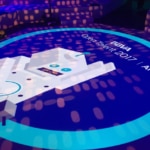 The announcement took place in front of thousands of people in the main conference hall at Money 2020 in Copenhagen.
The winning solution is aimed at, as they put it, giving everyone their own personal chief financial officer. The solution improves people's financial lives by optimizing their bank accounts - so, for example, it allocates the right amount of money to ensure people pay their bills on time, or automating deposits into savings fund.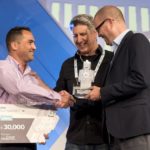 From left, Change's Yaniv Levi and Assaf Priel receive the BBVA Open Talent award in the category of AI, from Charles Schwarz, head of Global Products & Digital Sales at BBVA.
For BBVA it is closely aligned with our ambition - as CEO Carlos Torres Vila presented during his keynote address at Money 2020 on Monday - of giving customers Peace of Mind and helping them make better financial decisions.
Earlier in the day the 10 finalists of BBVA's Open Talent Artificial Intelligence competition had each had five minute to pitch their idea live to an audience of judges and fellow fintech start-ups at Money 2020's Arena Space. From that pitch the eventual winner was then selected, and as well as being announced on the main stage, also got to pitch their idea to the massive crowd - ensuring fantastic exposure.
The Open Talent AI competition was launched in March as part of BBVA's wider Open Talent competition - the biggest fintech competition in the world - which features challenges focused on AI, Fintech for Companies, Identity, Women in Fintech,Financial Inclusion, and specific challenges for 11 countries around the world.
In addition BBVA is running a Global Trends competition aimed at finding the very best fintech solution, on any topic, from anywhere in the world. This competition is still open for entries until July 17th.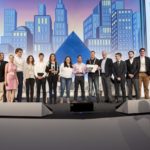 Finalist startups in the category of Artificial Intelligence in this edition of BBVA Open Talent.
For the AI competition, BBVA had more than a hundred entries from 26 different countries. Themes ranged from providing more personalised products and services, better risk management, offering customers greater insights into their transaction, personalised money management systems and real-time AI chatbots.
Commenting on the winner, BBVA's Head of Open Talent Marisol Menéndez said: "The judges agreed unanimously on our winner, although it was a hard decision as all ten of our finalists have build exceptional products.
"AI really has the potential to be a game-changer for the financial service sector, offering both customers, clients and business huge opportunities to deliver better, faster, more individual, more accurate and more insightful products and services - and that why at BBVA we wanted to run a competition based on this specific issue.
"Change was selected because their solutions is really at the heart of what we are trying to do with technology as a bank - to use it to reduce people's stress and support them with their financial decisions making.
"Being able to hold the final here at Money 2020 has been fantastic - not only has it given our finalists the chance to meet and share their ideas with potential customers and partners, but we've also help all of them get some valuable exposure for their business. It's been a huge success."
Ten finalists were:
AI Talentum from Spain: a company that focuses in the development of artificial intelligence algorithms for prediction models. We design, develop and implement expert systems capable of self-learning. These systems can be applied in any field: Socio-economic, Health, Energy, Environment.
Axyon AI from Italy: offers Deep Learning-powered Artificial Intelligence solutions for finance businesses like hedge funds. We offer Deep Learning FinTech products to corporate clients to reduce risks and increase revenues with highly-accurate predictive models.
Change from Israel: We help millennials to improve their financial health by automating and optimizing their financials. Our platform can link into any bank & credit card, identify financial patterns, make predictions and execute automated banking services. All communication is done via texting with our ChatBot.
DataSine from UK: Our algorithms use a unique combination of machine learning and psychology to gain a deeper understanding of your customers and their spending habits - to allow banks to have a better, more trusted relationship with their customers..
Neosurance from Italy: The solution created by Neosurance is based on an artificial intelligence engine that allows insurers to sell contextual based micro policies via push notifications which arrive directly to the user's smartphone and relate to activities they are involved in.
Nexoos from Brazil: A marketplace that uses technology and data to provide simple and affordable business loans, by connecting SMEs directly with investors.
SDBA Group From Ireland: A platform that helps retail banks to leverage the power of AI to become personal financial assistant to their customers including sending personalised messages and tailored products.
Sentimer from Spain: Sentimer Technologies is an Artificial Intelligence chatbot platform for customer acquisition, cross-selling and service for banking, insurance companies and financial services providers.
Smartpoll from Chile: SmartPoll, communicate with your company in real time through a virtual assistant. We combine Artificial Intelligence, Big Data and Mobile.
Spin Analytics from UK: Spin Analytics brings digital transformation in Credit Risk Management by leveraging predictive analytics, AI and ML techniques on Big Data.