BBVA launched today successfully its fourth issue of contingent convertible bonds, also known as CoCos (Additional Tier 1) for €1bn. With this issue, BBVA completes the 1.5% that can be computed as Additional Tier 1 Capital according to applicable regulations (CRD IV).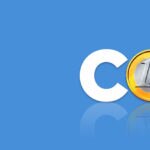 The bond, perpetual although the issuer reserves the option to call it five years after its issuance, has an amount of €1 billion and a coupon of 8.875%. The high demand allowed it to reduce the coupon from 9%. The book was closed in three hours.
Erik Schotkamp, BBVA's capital and funding management director, has pointed out that "we feel very confortable, as BBVA has already got through the four issues launched since 2013 the 1.5% of Tier 1 capital that CRD IV regulation allows to be counted. In a complex environment, this issue has been welcomed by capital markets. About 270 investors have participated with a demand that has reach €2.75bn".
Distribution by type of investor was 60% of asset managers, 23% hedge funds, 11% banks, 5% pension funds/Insurance and 1% others. By geography, 45% were from UK and Ireland; 16% France; 13% U.S.; 5% Switzerland; 5% Asia; 5% Italy ; and 3% Germany & Austria, among others.
The main characteristic of this type of bond is that, if the specific trigger conditions indicated in the issue prospectus are met, they can be converted into shares. In this issue, if BBVA's CET ratio drops to or below 5.125%, a trigger will be activated which will result in the conversion of the bond into shares.
Merrill Lynch and Goldman Sachs International acted as global coordinators of the issue, while BBVA, Credit Suisse, HSBC, J.P. Morgan and Société Générale CIB will acted as bookrunners.
In April 2013, BBVA became the first European institution to sell an AT1 bond, a $1.5 billion issue, with a 9% coupon. Since then, according to Bloomberg, European banks have issued bonds for a total of over €90 billion. BBVA has launched two more AT1 issues, in February 2014 and 2015, both in euros and for the same amount (€1.5 billion).