BBVA appoints new head of corporate and investment banking in the U.S.
As part of the continuous process to improve the profitability of its business globally, BBVA Corporate and Investment Banking unit is simplifying its organizational structure in the U.S. and appointing Michael Adler as Head of Corporate & Investment Banking USA.
Adler has spent the last six years of his career at BBVA, most recently as Head of BBVA Compass' Commercial Banking segment where he was responsible for the strategic planning, product development and financial performance of the segment. Adler joined the bank in 2010 and led the bank's efforts to build out its national asset-based lending, financial sponsor coverage and equipment leasing lines of business. He also was responsible for all commercial banking activities in North and Central Texas and the central Midwestern U.S..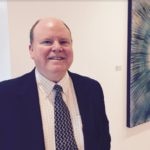 Michael Adler, Head of Corporate & Investment Banking USA.
Adler has spent 33 years in the financial industry, in executive and management positions with a number of institutions. In his new role, Adler will be a member of the BBVA Compass Management Committee.
In today's difficult environment marked by an uncertain economy and new business models and competitors, the business review in the U.S. zeroed in on three priorities moving forward: optimizing the client base, improving product capabilities and streamlining the organizational structure. The latter includes relocating some functions and downsizing approximately 35 positions across bank offices in New York, Houston and Dallas.
In streamlining the bank's client base, BBVA intends to concentrate on its core clients, deepening relationships with them and to optimize service. The goal is to generate business that is more profitable, recurrent and sustainable over time.
Adjustments will also be made to products so that the bank can focus on those seen as strategic and more profitable. This will involve the resizing of some teams and relocating some functions to other geographies.
Adler's appointment as Head of Corporate & Investment Banking consolidates all CIB USA responsibilities under a single management, with the goal of providing greater operability to the business and the organization.
BBVA continues to rely on its investment banking product offering in the United States and will continue to invest in the Bank's strategic projects, such as the transactional and payment platforms and products designed for markets such as interest rate, foreign currency and credit, which will continue to be covered from New York.