Holvi, the BBVA-owned digital banking specialist for self-employed business owners, has announced it is expanding into its third core market – the United Kingdom.
Headquartered in Helsinki, Finland, the launch will see Holvi expand its European presence to Great Britain, sitting alongside its other core markets of Germany and Finland and further operating countries like Ireland, Belgium, France, Italy and the Netherlands.
The business is aiming to use its innovative digital book-keeping tools – which already save its customers around 10-hours a month in wasted admin time – to support its continued growth by adding U.K. businesses to its existing 200,000 strong customer base.
Those 10-hours saved per month, aggregated over the course of a year, mean Holvi customers can get back in excess of three-weeks of valuable time to build their business rather than spend it on administrative book-keeping tasks.
Holvi's mission is to create financial efficiency for sole traders and freelancers by saving them time and helping them to succeed with a service that's as simple as possible. It does this by removing both friction – such as manually inputting receipt entries on laborious expense spreadsheets – and jargon and complicated calculations required for tax and invoice management.
The business has been designed for the varied needs of Holvi customers including consultants, music producers, photographers, actors, vintage sellers and beyond, as well as freelancers and small family-run businesses.
The all-in-one payment account comes with a business Mastercard and helps users to stay on top of the ins and outs of their finances at speed. It is equipped with operational tools that allow the business owner to set up their account entirely digitally, take snapshots of expense receipts, send professional invoices easily, categorise their expenses for bookkeeping and gain real-time business insights – all in one place, all online with no paperwork.
"We want to support every single sole trader and freelancer in the U.K. They are the backbone of the economy"
The latest figures from the Department for Business, Energy & Industrial Strategy in the U.K. puts the number of SMEs in Britain at over 5.8 million, which equates to around 99.9 percent of all businesses in the country. 76 percent have no employees, which means a significant proportion of individuals are running their businesses completely solo.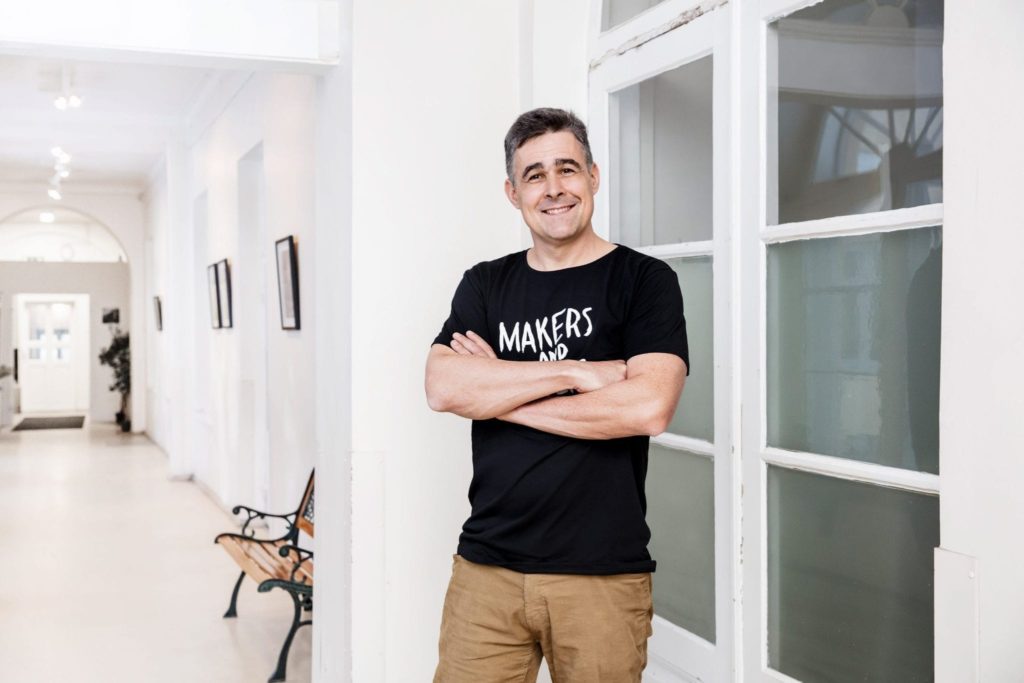 Holvi's CEO, Antti-Jussi Suominen.
Holvi's ambition is to actively support as many of those as possible, acting not just as a payment account provider like so many banking services, but as a long term, collaborative partner, allowing them to focus on the bits that matter.
Holvi is able to advise small business owners on all aspects of running their business, from setting up a company, through to tips on how to grow, manage cash flow and hire great people.
CEO Antti-Jussi Suominen, said: "The U.K. is one of the most important markets for fintechs and has always been known as a nation of sole traders. We have years of experience supporting this specific type of microbusiness and our research shows that our users can save over three weeks of valuable working time every year by automating routine accounting tasks with our service."
Ian Ormerod, Global Head of BBVA New Digital Businesses, said: "What Holvi will bring to the U.K. is a clear focus on actively improving things for people running their own businesses, by giving them back time they can better use on running other areas of their company."
"But that's just one element of the benefits their suite of tools brings, and actually the usability of their platform is equally strong. It's great to see them expanding into such a strong and buoyant market like the U.K.," Ormerod added.
The digital banking service was co-founded in 2011 by entrepreneurs Tuomas Toivonen and Mikko Teerenhovi, who had the same frustrations with balancing the core 'job' and managing all the finances. Holvi was developed as a key solution to tackle these issues and is therefore built on a foundation that truly empathises with it target customers.
Suominen added: "We want to support every single sole trader and freelancer in the U.K. They are the backbone of the economy, and we genuinely believe that the banking market for microbusinesses is underserved and ineffective – it simply doesn't work for a lot of businesses. For most people, their business is personal and therefore they need a tailored, personal solution from their banking partner – something Holvi delivers."
Holvi was acquired by BBVA in 2016 and is authorised to operate across the European Economic Area (EEA) under the Payment Services Directive by the Finnish Financial Supervisory Authority (FSA).