The time is now for contextual banking
The time is now for contextual banking
In this article, Holvi CEO Antti-Jussi Suominen explains his vision of contextual banking of the future in which customers are offered services tailored to their particular circumstances and needs. "Offering products that understand what motivates that person, what their challenges are, and what is preventing them from being successful," explains the CEO of the Finnish startup, which was acquired by BBVA in 2016.
We are living in a world of personalisation. A world where you can stream video content on platforms that know what your favourite box sets are and sends you suggestions about what to watch next. A world where you can personalise those new sneakers that have just launched in your favourite colours.
This is all made possible from having an in-depth knowledge of the customer. What context they operate in, what their circumstances are. This is at the heart of fintechs too. Fintechs focus on a particular customer need or set of needs for a particular customer segment and try to solve it as well as possible. Those that have tapped into very real and immediate problems for consumers have enjoyed huge success. Similarly, many of the new neobanks such as Atom are solving the complex and frustrating issue on onboarding by automating the whole process and making it truly digital.
Partnering to bring contextual banking to customers
At Holvi, we have built a business banking service that is truly customer-focused in an area of the market that traditionally has neglected small business owners and 'micro' entrepreneurs. These are the everyday entrepreneurs, the yoga teachers, freelance web designers and hairdressers. Holvi was built from the ground up for this market, and in 2016, we joined forces with BBVA to bring our services to more customers in Europe. By partnering with fintechs, the bank aims to bring its customers innovative products that make their lives easier and support better decision making - a mission that aligns with our own.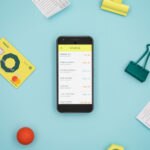 Antti-Jussi Suominen is CEO of Holvi, the smart business current account supported by BBVA.
This partnership is essential to Holvi in more than one way. Besides funding BBVA supports Holvi by providing useful insights and guidance on a wide range of topics from compliance to  service design and big data. It helps Holvi focus on solving the problems of microentrepreneurs, our version of contextual banking. This means providing a product built for a particular type of customer, a product that understands what drives that person, what their challenges are, what stops them from succeeding. At Holvi, contextual banking means that all of our products are tailored according to our customers' personal needs. For instance, we know collecting money from clients can be difficult. We are making this easier with electronic invoicing. Customers can create professional-looking digital invoices that fill out payment details automatically, and send alerts to your phone when it gets paid, keeping you in the know at all times.
Contextual banking across borders
Context doesn't only mean providing a niche service, it means delivering tailoring those services for customers in different geographies. We provide cross-border services in Europe - in countries such as Finland, Germany and Austria and we have learned that context is not only defined by the customer segment but is often local. For instance while the EU directive on invoicing defines the minimum requirements for information required on an invoice some countries have their own requirements and conventions on what an invoice should look like. In Germany invoices simply look different from invoices in Finland.
The banking industry is still inherently local, and most banks will offer multiple services to leverage a customer base that is limited to a particular geography. Many of products developed by fintechs are too niche for banks to offer at scale. Through partnering with fintechs, banks like BBVA can provide the most cutting-edge solutions for their customers without the administrative burden of navigating complex local regulation in different markets.
What does the future hold for contextual banking? To use a retail analogy - rather than being a supermarket of financial products, they could become more like a department store - with lots of different shops under one roof. Each shop serving a particular type of customer, wherever they are in the world. It's also likely that we'll see incumbents streamlining their customer base, and choosing to drop some customer 'segments' when the competition heats up. Either way, these developments can only be positive for customers.