BBVA became a founding member of the Enterprise Ethereum Alliance (EEA) today. This new international initiative seeks to share best practices and create standards and reference architectures based on the Ethereum platform, taking advantage of the benefits blockchain technology can offer the corporate world.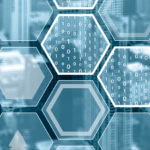 This new alliance is unique in that it involves members from a variety of economic sectors, including important technology firms. Joining BBVA in the Alliance are Microsoft, UBS, JP Morgan, Credit Suisse, Accenture, Santander, Intel and Cisco, as well Thomson Reuters, BlockApps, BNY Mellon, ConsenSys, IC3, Nuco, BP, Fidelity, and ING, among others.
Blockchain technology has the potential to deliver significantly increased protection for customers when it comes to transaction records and data protection. Joining the EEA at the start, and taking part in the rotational Board leadership, should help the Group shape common standards in the way Blockchain open ledger systems are incorporated into mainstream businesses.
"Now is the time to collaborate with different industries to take advantage of the disruption blockchain represents. We believe the EEA is the key to create common standards that will make it possible to integrate the benefits of blockchain in business processes in a secure and efficient manner," explains Carlos Kuchkovsky, New Digital Business CTO at BBVA.
Today's agreement reinforces BBVA's strategy to explore the many different possibilities that blockchain technology offers and the so-called distributed ledgers. BBVA is also a member of  R3, the consortium of the world's largest financial institutions to explore the use of blockchain in the financial sector.
BBVA has already performed several pilots of the Ethereum platform, and is now formalizing the relationship as a founding member of the EEA. Ethereum is a blockchain-based distributed platform developed with open source software. It has smart contract functionality, which secure transactions without centralized intermediation.
"Ethereum is already one of the most widely used technologies for developing and deploying enterprise blockchains. Enterprises love the availability of open-source implementations, a single standard, the rapidly growing developer ecosystem, and availability of talent,"says Jeremy Millar, a Founding Board Member of the EEA.
The new alliance aims to unite the different corporations that were already using the Ethereum platform to create a collaborative framework that interconnects the different networks in each company so that they understand each other and don't create silos and isolated platforms.
The EEA will have a Board as its main governing body with all members taking part on a rotational basis. BBVA will also have the option of participating in the technology steering committee, the group that will determine the strategy for the initiative.