BBVA working with R3 in the development of a blockchain-based identity management system
BBVA is one of the 10 members of the consortium for financial innovation R3, which have worked together to develop a proof-of-concept (PoC) for a shared KYC (Know Your Customer) system using distributed ledger technology.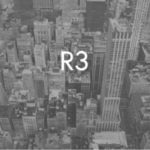 BBVA, CIBC, ING, Intesa Sanpaolo, Natixis, Nordea, Northern Trust, Société Générale, UBS and US Bank worked together in R3's Lab and Research Centre over a three-month period to verify the feasibility of creating a shared KYC service for individuals and businesses. This trial used distributed ledgers technologies to build a system that simplifies and streamlines the customer onboarding and identity management, while allowing customers to keep full control over their personal info.
The results have proven that the technology can be of great help to simplify new customer onboarding,  increasing transparency, security and cost-efficiencies.  The project requires the development of a single interface, managed by the bank, that allows customers handle their global identity in a much simpler and convenient manner when signing up for new financial services.
The R3 project, which is built on its on its Corda platform would allow participants to create and manage their own information at all times including relevant documentation.
KYC systems are an intrinsic part of banking, as they are an essential tool for banks' attempts to fight fraud and money laundering. But these systems are also expensive because of inconsistent standards, long turnaround times and duplicative processes. According to Thomson Reuters, some firms spend up to $500 million a year to ensure compliance of their KYC systems with legal requirements.
This, R3 hopes, makes KYC processes ripe for disruption thanks to the new blockchain-related technologies.
David Rutter, founder of R3, comments: "The growing complexity and cost of KYC compliance requirements presents a major challenge for banks on-boarding new clients. Distributed ledger technology can provide a unified view of clients whilst also significantly reducing costs and time spent verifying identity."