Award
Updated: 05 Mar 2019
BBVA Compass among U.S. banks included in Forbes' inaugural World's Best Banks list
BBVA Compass has been recognized on Forbes' inaugural World's Best Banks list, earning a place among 60 ranked U.S. banks out of approximately 6,000 competitors across the country.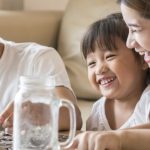 To be considered for placement on the rankings, a company's quality of digital services and financial advisement was taken into account, as well as its overall customer endorsement, among other criteria. In addition, BBVA Bancomer and BBVA found places on Forbes' inaugural list, placing first in Mexico and seventh in Spain, respectively.
"Our digital capabilities are closely tied to our clients' satisfaction because they're designed to help customers easily keep control of their financial lives," said BBVA Compass' new Head of Business Development José Luis Elechiguerra. "We've long maintained that face-to-face interaction and the evolution of digital banking are not mutually exclusive ideas. I think this is a testament to that philosophy and suffice it to say we're thrilled to be part of the first ever Forbes compilation of World's Best Banks."
BBVA Compass' mobile banking app has won and reached multiple awards and milestones in recent years, including being named a leader in both the ease of use and the customer service categories in Javelin Strategy & Research's 2018 Mobile Banking Scorecard. That marked the fifth consecutive year the app was recognized as a leader in mobile banking by the independent research firm.
Additionally, the bank increased its Net Promoter Score (NPS) among Commercial clients across its footprint, according to a recent Voice of the Customer study by market intelligence provider Greenwich Associates. The bank increased its NPS year-over-year by 11 points, and saw a significant increase in all three of its footprint regions: East, West and Texas.  It also reached the top level of retail network and mortgage origination NPS among transacting customers, while improving workflow both inside and outside the branch.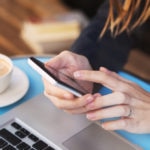 BBVA Compass' mobile banking app has won and reached multiple awards and milestones in recent years.
In collaboration with Statista, Forbes asked 40,000 consumers across 23 countries to evaluate their own financial institutions. Participation in the survey was voluntary, and respondents were recruited to maximize reach and representation of the population per country. More than 400 were awarded across 23 countries.
This is the second time within a week that BBVA or a subsidiary has been recognized by a major publication for its overall operations. On Monday, the BBVA Group was the only Spanish bank ranked in the Fortune 2019 annual 'megabank' list of "World's Most Admired Banks".