BBVA Compass Investment Services names Randall Bond as its Chief Fiduciary Officer
BBVA Compass Investment Services has named Randall Bond as its new Chief Fiduciary Officer, where he will lead all trust and fiduciary operations for the newly-formed group. He will be based out of Houston.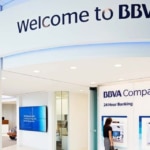 Bond has held multiple titles over his career, most recently as a fiduciary specialist for a nationwide competitor in the Houston area. He also boasts a diverse background with over 22 years of experience, serving as a trusts and estates attorney earlier in his career for a local Houston tax law firm.
"Randall brings a unique and skilled background to this essential position for BBVA Compass," said Head of BBVA Compass Investment Services Bruce Hagemann. "His broad experience in wealth management services is going to be highly beneficial to our clients. We look forward to establishing him as a leader and knowledge expert for us."
Bond has also held roles as a regional estate and trust consultant for a national brokerage firm, and as an assistant district attorney for the Galveston County District Attorney's office, his first job out of law school. He also has experience representing clients in civil litigation, will and trust drafting, real estate, probate and family law.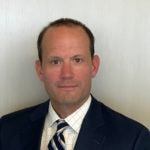 BBVA Compass Investment Services Chief Fiduciary Officer Randall Bond
Bond earned his bachelor's degree from Texas A&M University in 1993.  Following his tenure as an assistant district attorney, he managed large estate gifts and trusts for the Texas A&M Foundation and Texas A&M Foundation Trust Company.
He earned his law degree from the South Texas College of Law in Houston in 1993. He has been a member of the Real Estate, Probate & Trust Law section, State Bar of Texas since 2001.
The newly-formed BBVA Compass Investment Services group includes BBVA Compass Investment Solutions, BBVA Compass Insurance Agency, BBVA Wealth Solutions and the Asset Management & Trust group for BBVA Compass.