BBVA Compass officially names Heather Sanchez as its Ontario City President
BBVA Compass has appointed banking industry veteran Heather Sanchez as its new Ontario City President, where she will lead the market's commercial banking operations and manage the local advisory board.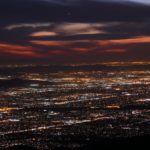 Sanchez has been in the industry for more than 15 years, with a background in commercial banking and credit administration. Since joining BBVA Compass in 2014 as a relationship manager, she has been a leader in business development, working to rapidly grow the bank's footprint in California.
"Heather has been one of the top performing relationship managers throughout the country and the bedrock of our important Inland Empire region since joining the bank," said BBVA Compass California CEO Everett Orrick. "Year after year, Heather has won bank awards for her extraordinary and consistent performance, while delivering extraordinary service to all her clients."
Before joining BBVA Compass, Sanchez worked for one of the five largest domestic banks in credit administration for nearly a decade. In that role, Heather developed and delivered thoughtful credit solutions to companies from a wide range of industries including food franchise, healthcare, manufacturing, contractors, hotels, and consulting, among others.
(Story continues below)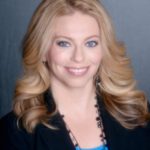 BBVA Compass Ontario City President Heather Sanchez
"The Ontario-based Inland Empire commercial banking office was where BBVA Compass planted our first flag in California nearly 10 years ago," Orrick added. "It has been a critical part of our success in the state and the west. Ontario is our largest California office and has many great clients that have supported BBVA Compass from our earliest days in the state. Heather is the perfect bank executive to continue to lead the growth of those important relationships and the bank's presence in the region."
Sanchez and her family make their home in Riverside, Calif., where she has been an active member of the greater Inland Empire community, most recently serving as a board member for the Riverside Arts Council and executive committee of her Corona Provisors group.