BBVA hires Álvaro Garrido as head of Information Security & Engineering Risk unit
BBVA announced the creation of the Information Security & Engineering Risk (IS&ER) unit, a new area within Engineering, to coordinate the group's information security, cybersecurity and engineering risk efforts. Álvaro Garrido has been appointed head of IS&ER, reporting directly to BBVA's Global Head of Engineering, Ricardo Moreno.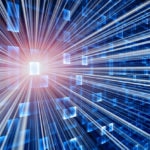 The IS&ER unit will centralize and manage a variety of functions, including cybersecurity, fraud detection and business continuity. Álvaro Garrido brings to the position his extensive experience as a head of technology in the financial sector. Before joining BBVA he served as Group Chief Information Officer at the Scandinavian banking group Nordea and Group Head of Technology at UK's Standard Chartered Bank. Garrido holds a Master's from the School of Telecommunications Engineering of the Universidad Politécnica de Madrid and has completed an International Management Program at MIT's Sloan School of Management.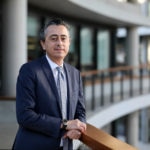 Álvaro Garrido, new head of Information Security & Engineering Risk (IS&ER)
Also, in order to strengthen the Group's control model, Engineering has created within its Engineering Strategy & Control unit, headed by Pablo Martín Almaraz, a new area called Engineering Internal Control (EIC) that will integrate the tasks of engineering risk control specialists.