BBVA Edufin receives more than twice as many research grant applications
April 25 was the submission deadline for BBVA EduFin 2019's call for research proposals. This year, a total of 38 applications have been received, more than doubling last year's 17 submissions. This increase in submissions showcases the appeal of this initiative among the research community, and underscores BBVA's commitment to financial education.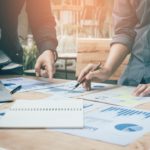 With the BBVA EduFin Research Grants 2019, BBVA's Center for Financial Education and Capability continues to promote financial knowledge and encourage research in the field of financial education on the global stage With this new call for research proposals, the Center continues to be at the forefront of the latest trends in the field and it promotes knowledge creation and research projects related to financial education as a driver of sustainable development and progress, giving people access to better opportunities
BBVA EduFin Research Grants 2019 will allocate a total of €50,000 to be distributed between the five selected research projects. The selected research proposals will be announced on Thursday, May 23, 2019.
Successful applicants will have the opportunity to attend the annual EduFin Summit. BBVA will soon announce the dates for this year's edition. The projects submitted this year hail from countries a broad range of countries, such as Spain, Colombia, Peru, Argentina, United States, Venezuela, Mexico, the United Kingdom, Belgium and the Netherlands, but also from less obvious countries such as China or Kenya, attesting to the global appeal of the center's proposal.