BBVA has teamed up with several global banks to become a member of the Standard Repackaging Documentation platform (SRD). This initiative is a response to investors' demands for standardization of repackaging transactions. BBVA is the only Spanish bank involved.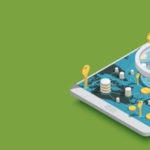 Within the wide range of tailor-made products that exists in the market, repackaged notes are investment products for institutional clients, mainly insurance companies and financial entities that look to hedge or assume exposure to a particular asset and a customized structure of payments.
Repackaged notes combine an underlying asset (for example bonds or loans) and one or more derivatives into a new product, ranging from relatively simple products to more complex ones. The payments and the credit risk under this new product are adapted to the needs of each investor. The SRD initiative aims to standardize the terms of a transaction to allow for simplification of each product.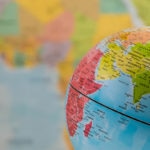 The SRD platform standardizes the key conditions of repackaged notes and offers a website on which all documents and investor guides are freely available. Standardization makes it easier for investors to compare products offered by different arranging banks and reduces review time.
Marian Coscarón, Head of Global Securities at BBVA comments: "We are delighted to join this initiative. It offers standardization of criteria and documentation, in line with the architecture we are already using, together with a flexible approach that enables a broad range of products. This will allow us to continue to design bespoke solutions for our clients and, at the same time, will help to simplify investment decisions for our customers."
Since 2000 BBVA has arranged for the issuance of more than 1,700 repackaged notes with a combined nominal amount of more than €15 billion (source: Dealogic), which makes BBVA leader in the Spanish repackaging market. The bank's long term presence and stable numbers in repack issuances show the commitment that BBVA has to the repackaging market and also to investors, providers and partners.