The BBVA Foundation promotes scientific research and cultural creation with its call for new grants
The BBVA Foundation has launched the call for its new Grants for Scientific Research Teams and Cultural Researchers and Creators, conceived to support the development of projects characterized by having an innovative spirit in areas such as ecology and Big Data, among others.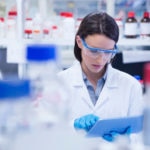 The Foundation's goal with these grants for researchers and cultural creators is to support the personal projects of professionals who are at an intermediate stage of their careers, and who have an innovative production in the following areas: basic science; biomedicine; information and communication technologies, other engineering branches and architecture; biology and environmental sciences; economics, finance and company management; legal and social sciences; humanities; journalism, communication and information sciences; plastic arts and digital art; music and opera; and literary creation and theater.
The Foundation is awarding 55 grants of 40,000 euros each.
The science of data
The call for scientific research teams places the spotlight on areas of great social interest and on projects of basic, translational and applied research in the following disciplines: biomedicine, ecology and conservation biology, economics and the digital society, digital humanities and new disciplines such as Big Data.
The statistical and computerized treatment of massive databases has represented a revolution in the business world, and opens up vast possibilities for the future. The integration of Big Data in business models is causing companies to take a new look at ways to analyze the real-time data flow and come up with tools that allow the management of large volumes of these data that make it possible to offer consumers new services tailored to their needs. The grants from the BBVA Foundation are intended for projects of basic or applied research that develop techniques and methodologies for the analysis of massive and complex data. This research must produce techniques and algorithms, or else multivariable exploratory techniques, and particularly data visualization tools.
For a greener world
Ecology and conservation biology is another field in which the BBVA Foundation has always shown great interest, with initiatives such as the Frontiers of Knowledge Awards, which include a special category dedicated to this area. On this occasion, the grants are intended for research projects focusing on conserving habitat and/or endangered species in Spain.
A total of 26 grants will be awarded, with a total amount of 125,000 euros. The maximum period to complete the project is two years, except in the case of biomedicine and ecology, where researchers will have one additional year.
All the projects can be submitted from March 1 through to next April 28. The jury will take into account aspects such as innovation, the professional trajectory of the researchers and their teams, the applicability of the results and the robustness of the ethical protocols, among other criteria.